Although if what you really want is to make money with Apps, real money and not a few euros, be sure to visit our guide on "how to make money with Apps".
👉 Discover the Guide to «How to make money with Apps» 👈
Below we will tell you all the applications to earn money that exist, but these are Apps with which you can earn a few euros for downloading or a few cents for clicking on your advertising. Quick and easy money. Yes but very little.
But also, if you are looking for the best way to earn money this year, we invite you to participate in our free webinar on how to create your own app selling business without having to know how to program and get recurring income.

How do applications work to earn money?
There are several ways to make money with free Apps , although practically all follow the same pattern.
You simply have to download applications aimed at earning income on your smartphone. To do this, you just have to search Google Play or the App Store for keywords such as "Apps", "money", "reward", "cash" or "earn money" and search among all the results that appear.
One of the things that all these applications usually have in common is that they reward the user as soon as they register. This reward comes in the form of coins so as not to start from scratch and get the user to test the mobile application.
Next, we are going to recommend the apps of this type that are currently better positioned. And especially those with which you will get the highest possible income!
, you are going to have to fill your mobile phone with applications. That is clear from the beginning. Well, that and they are not a bargain. You have to be willing to watch a lot of videos, play online, or even click on ads to start making a profit.
Is it possible to live on this? Can you get a real fixed income? The truth is that if you want to earn a lot of money this is not the solution you were looking for, although it can help you. But before that we are going to see what these types of apps are like.

Features of money making Apps
All the Apps to make money that we will see below have common characteristics in terms of their operation and the possibilities they offer to users:
The indiscriminate downloading of these types of applications can cause your mobile to slow down due to the continuous ads and banners that you will begin to receive.
Most of the referrals and user comments seek to incentivize their earnings by using the publication. So even if an App of this type has many positive comments and recommendations, that does not mean that it is the best .
The money that you can earn with this type of Apps is good to be able to invest it in Amazon or in other paid Apps that interest you. But don't expect to get rich from them. And still, you will need a lot of patience to start seeing results.
If you subscribe to temporary promotions, don't forget to unsubscribe before they start charging you!

How much money can you earn with Apps?
As a general rule you have to be clear that this type of money making Apps will not allow you in any case to become a millionaire (or a mileurista!), Its objective is that you increase your income but only as a small extra. They are mobile apps in which you have to complete different tasks in exchange for a few cents or a few euros in the best case.
To generate this income it is necessary to watch a lot of videos, download a lot of mobile applications and click on countless ads.
There are real cases of users who throughout the month can generate a few tens of euros by dedicating a lot, a lot, time to this type of application. The average profit on shares of this type can be around 100 euros over a whole year .
Are they really worth it? It's up to you. It is easy money, but not profitable at all in relation to the dedication they require. However, there are other options to make money with Apps with which you can obtain a great return.

Make money creating Apps
Now, if you are here, it is very likely that you want to make money with Apps. But do you want to earn little money or do you want to earn a good amount? That is the difference. And no, you don't have to answer, we already know what the answer is;).
For this reason, we invite you to know all the ways that exist on « How To Make Money With Apps»and you realize that this is the least profitable actually. We propose other alternatives that can make a difference.
A lot of people are making money doing Apps for themselves or for other businesses. If you follow our advice you could be one of them. But beware, if you are not there yet, nothing happens. Let's start looking at applications with which you can earn extra money.

Top Apps to make money in 2021
We present you some of the best money making Apps in 2021 . A selection of the applications that are giving the most benefits to their users this year. Among them is what we consider the best App to earn money this year.
Below you can see a list of mobile Apps that intend to improve your income without the need for an initial investment during 2021. Although we anticipate you, it is very likely that you will not get rich.
This is one of the money making Apps more simple and reliable . As soon as you register, the system rewards you with 10,000 lullabies as a gift so that you can start "playing" with the App.
Also as you register, you are given a code that you must use to invite other friends and insert it into the different options offered by the platform. In this way you will continue generating lullabies that you can later exchange for real money. Every day you use the mobile application, the system will reward you with 400 more lullabies, as long as you use it.
It's about downloading games, watching advertising videos and inserting codes… and getting other users to do it too so that you get bonuses.
In order for you to share your code, the system asks you to obtain at least 15 lullabies. In short, the idea of ​​this application is to share many codes with other people who are also using this application, to generate more points and therefore more money.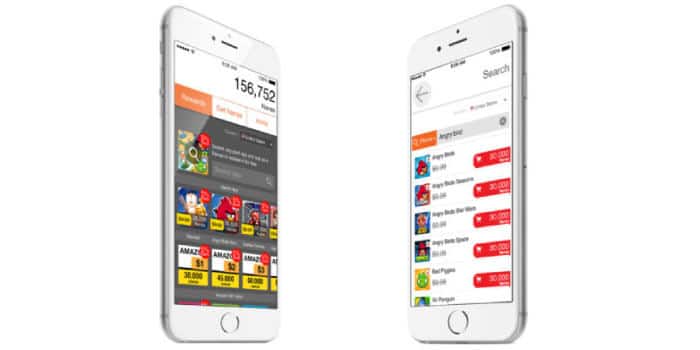 2. FreeMyApps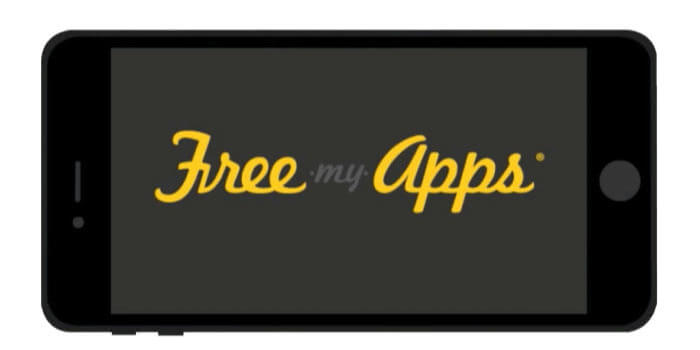 This is another of the Apps to earn more solid money on the market. You will have to download different applications and games from the App Store or Google Play for free, but only those that they indicate.
Once the application is downloaded, users can access the platform and search among the offers that are shared on the wall. Then you can choose between them and earn credits. Once you get a minimum of credits, you can exchange them for gift cards of all kinds: for iTunes, Google Play, Amazon or Xbox.
The third App to earn money that we want to present you is very easy to use. The biggest advantage they have is that they are very punctual when making payments.
To earn money with this App you just have to download different applications and open them. In this way you are getting points. It also has special promotions that require the App installed on the Smartphone for a minimum of days. This way you will generate daily profits .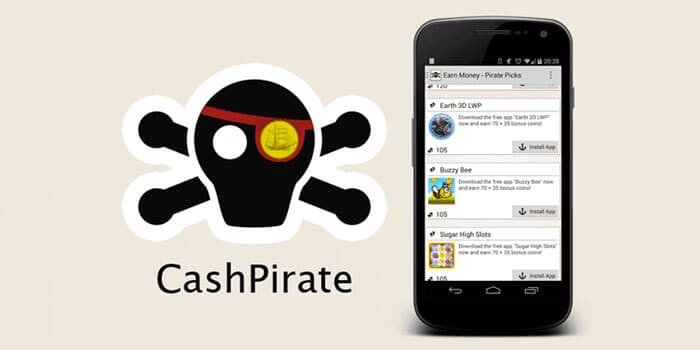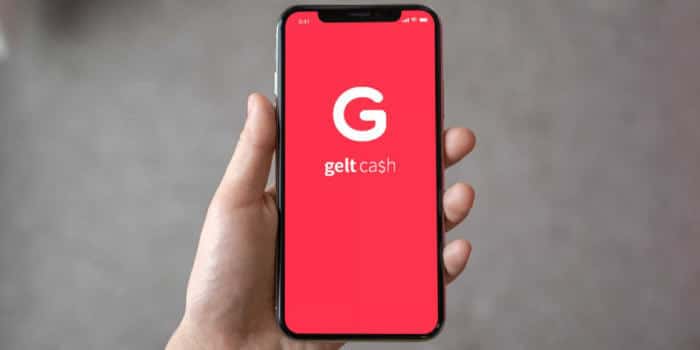 This is one of the money making Apps that is available for Android (like most), but also for iOS!
The highlight of this app is that you can withdraw the money you generate directly from an ATM. Without having to give more explanations, have a Paypal account or any other requirement.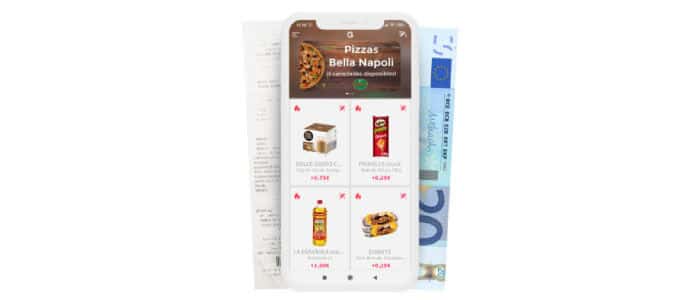 The operation of this tool is very simple. You will earn money when you buy products at the supermarket. How!? It is an application that returns money on your purchases . You just have to send a photograph of your purchase receipt and you will receive an almost instant refund.
5. money making Apps: Beruby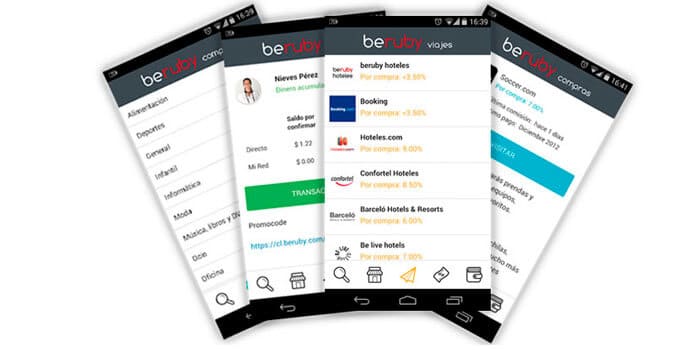 It is an application very similar to Gelt. Therefore, an App to earn money that helps you save . In this case, you will receive a refund for some of the purchases you make online.
It can be charged both through Paypal and bank transfer. If you want more information about this App to earn money, do not hesitate to visit its web page .

The best money making Apps
And if we have just seen the best money making Apps this year , we do not want to forget another series of applications that season after season are also there. Helping to generate small income for those users who decide to invest their time in them.
1. Cash App
As its name indicates, it is one of the best-known money making Apps in the markets. To generate income you have different options: You can watch videos, answer surveys, participate in contests, become an opinion leader, try different services and even enjoy games.
The best thing about this mobile application is that it is very easy to use. Very intuitive. So you will not have any difficulty.
2. Click and Walk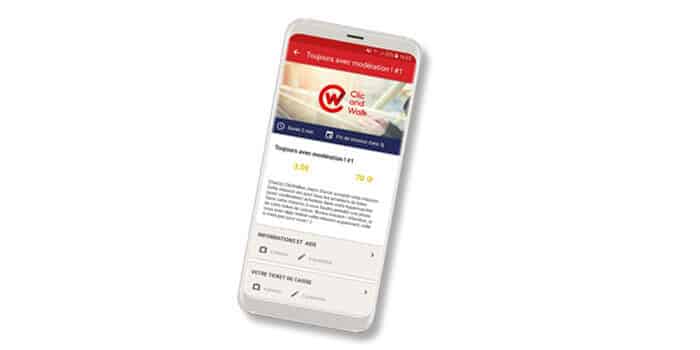 This mobile application is based on completing different studies by the user. Who says studies can also say missions, which is a more attractive term. The different missions that you can carry out are taking pictures, recording videos, sending opinions, etc.
The collection in this tool is also made through Paypal or your bank account. You just have to accumulate money by going to different places and registering with your mobile phone.
3. Mobeye
With a very similar operation to the previous one, this is another of the Applications to earn money that will make you go out on the street in search of new income.
Based on missions, you have up to 2 hours to confirm that you get down to business and finish your task. You will have to photograph some products, check that the prices of a supermarket are correct, comment on the service you have received from the employees, etc.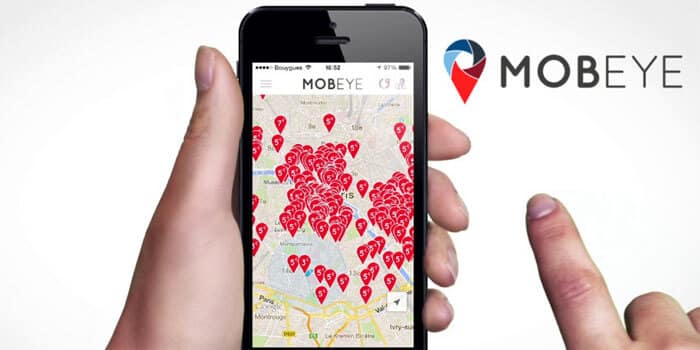 4. Google Opinion
Did you already know this app to earn money from Google? Surely yes. Its operation is very simple, you only have to respond to very short surveys on some of the sites you have been to throughout your life or, above all, in recent weeks. In return you receive credits to use in your Google Play account . Interesting, right?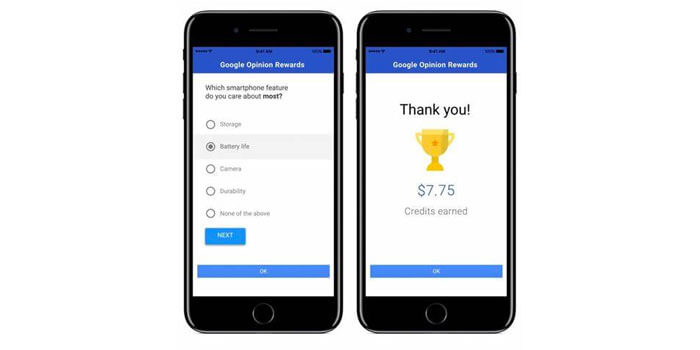 5. Earn money
This application leaves no room for doubt as to what your goal is. It works very similar to other money making Apps that we are seeing in this article.
You receive credits redeemable for money in exchange for displaying advertising in the form of advertisements . You can also try new mobile applications, complete the typical surveys or try games and other services. In your favor, you can charge through Paypal.

Types of apps with which you can earn money
There are many Apps to earn money that there are right now and, although they work in a similar way, not all are the same. Read on to learn about mobile applications that can help you earn money in different ways.
Money making Apps while you move
An app that pays you to walk
Let's start by talking about an App that pays you to walk. And is that the Internet is full of searches in relation to this concept.
For some time there have been Apps that allow you to earn money by getting fit or directly by walking. It seems incredible, but today you can exercise and also generate income in your account.
Sweatcoin
It is sold as a tool that allows you to convert your steps into a digital currency . As reported from the App itself, it is an application that tracks your physical activity and pays you in sweatcoins, a virtual currency that you can use to buy goods and services, sports materials, physical training, etc.
It came out last year as an App that pays you to walk and that's why it revolutionized users.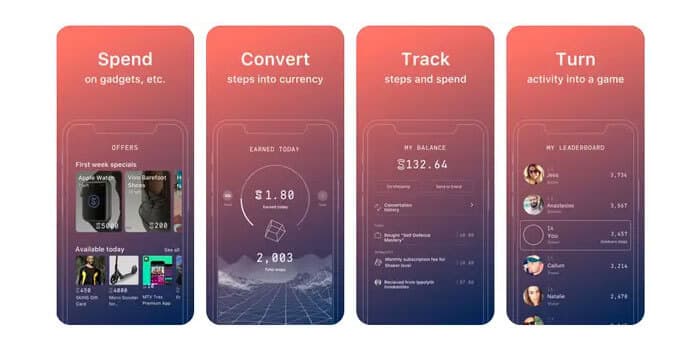 Other Applications to earn money walking
At the moment, no new mobile applications have been released that allow you to generate income by simply leaving your home for a walk. Now, if what you like is to take the bicycle, yes we are going to give you another solution.
Apps to earn money by bike
As we anticipated, there is a company that pays you to pedal.
Bikuh
This application arises in Germany as an alternative to the harmful CO2 emissions that traffic usually emits. For this reason, this company has released a mobile application that connects cyclists who cycle at least 100 kilometers throughout the country on a monthly basis. Giving them the ability to install advertising on their bicycle wheels and paying them for it.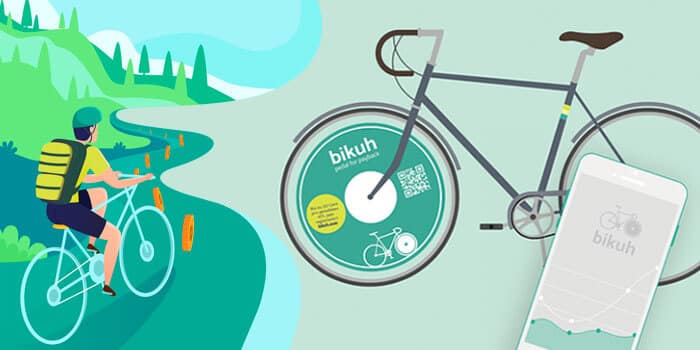 Apps to earn money driving
Do you dedicate yourself to the world of driving? Do you use the car a lot and want to get even more out of it? The Apps to earn money while driving will allow you to increase your income while doing the activity you like the most or taking a regular trip.
BeeRides
It is an app that allows you to earn money, not exactly while driving, but with your car. When you take your car to an airport because you are going on a trip, you can park for free and allow other users who are traveling to use your vehicle (with comprehensive insurance) during their stay and while you are away. That way, your car will stay in use and generate new income for you.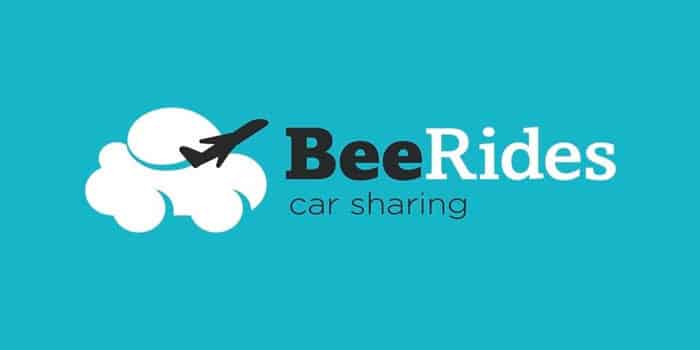 Bla Bla Car
This App is categorized within the apps to earn money driving. Surely you already know her. It is about renting the spaces that you have left in the car while you make a trip and charging users to take them from one place to another.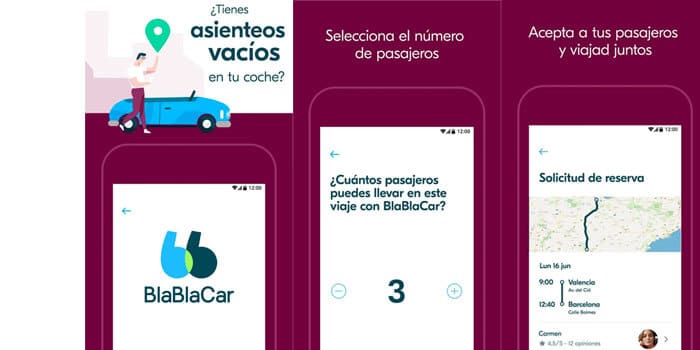 Apps to earn money playing
When someone is looking for Apps to earn money, they come up with a thousand imaginative ways to generate income. And what is better than using apps to earn money playing.
Indeed, you can be playing and generating income at the same time . Although there is not a great variety of opportunities of this type so far.
Big Time
This is the most popular app to earn money playing games. It is a very simple app to use. You can simply generate new income while playing fun mini games from your own smartphone.
This App is available for both Android and iOS and allows you to directly collect the profits generated through Paypal.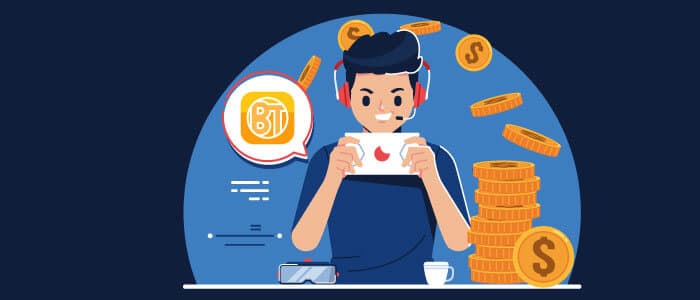 Money making Apps watching videos
One of the most convenient ways to earn money with Apps is by watching videos. Who does not want to watch videos and also generate income ?
That is why we propose a couple of applications to earn money in this way. They are very easy to use Apps. Its operation is intuitive, they simply propose a series of videos that you have to watch in exchange for receiving money.
ApeLucy
It is an application that is present in Europe, Mexico, Argentina, Colombia, Peru and many other countries. In addition to making money watching videos, you can generate more income by answering surveys. Is very complete.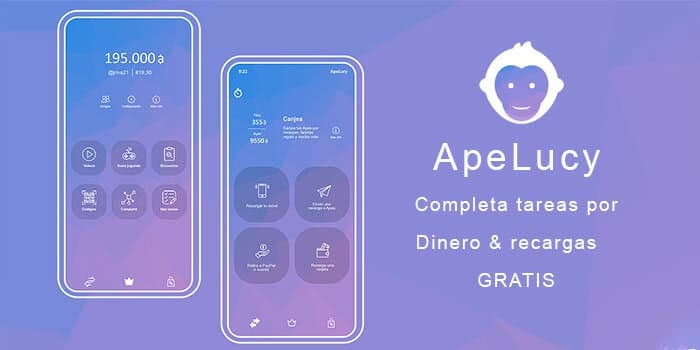 LifeSlide
This mobile App shows you a video every time you unlock your mobile phone. If you see the full ad, you generate more income than if you close it directly. But either way you will earn money. Undoubtedly one of the best Apps that pay you to watch videos .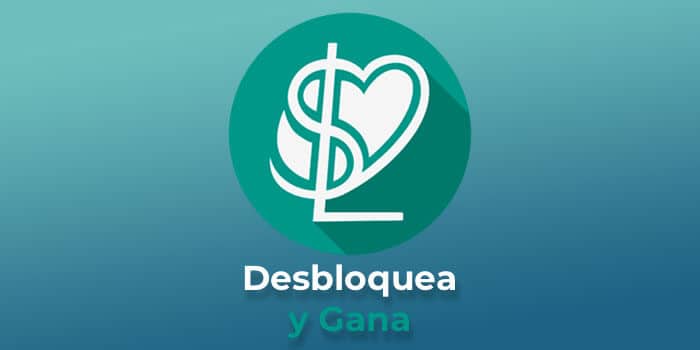 Apps that pay to see ads
One of the questions that more and more users are asking is if there are Apps to earn money by watching ads . And as you are seeing, there are indeed a lot of them that we will expose you later in this article.
Because you should know that most applications to earn money work precisely that way, with the display of ads. Either in video format (in most cases), or in text format.
Survey money making Apps
You can also find some of the mobile apps that allow you to earn money doing surveys by searching the Google market or directly researching the ones we include below. These applications, as you can imagine, work by offering a questionnaire that you have to fill out and for which you will receive a payment.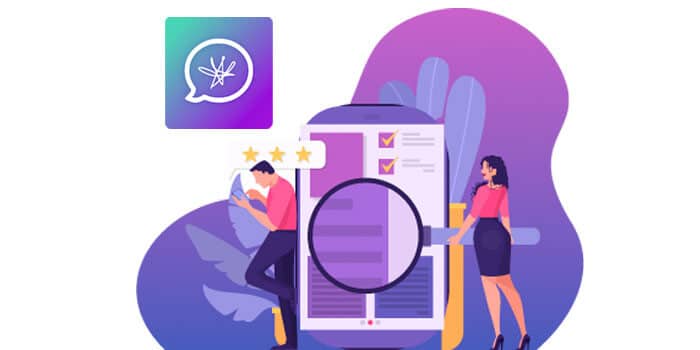 Toluna
Its operation is very simple. After taking each survey, you will earn points that you can exchange for different prizes. It is one of the most popular paid survey apps.
LifePoints
It is a tool that pays you to complete surveys. You can also participate in market studies that allow you to generate profits in your account.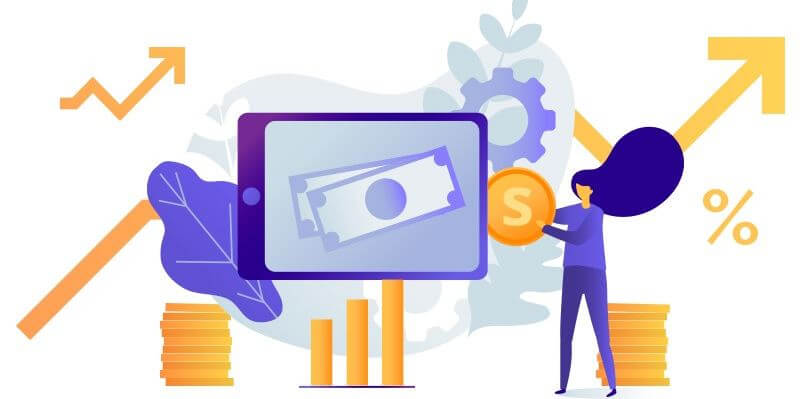 Apps that pay for photos
There are several Apps on the market that allow you to earn money with photographs. Yes, as you are reading. If what you want is a list of Applications to earn money with photos this is the section you were looking for.
If you are passionate about images and photography, this interests you: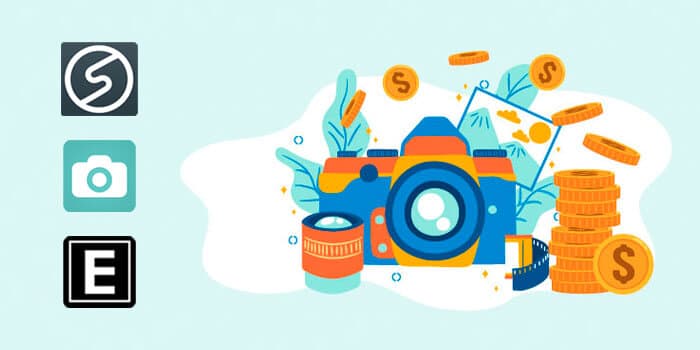 Snapwire
It is one of the most used applications and has more than two hundred thousand users connected. You can accept trademark requests as well as challenges and they will pay you for each one you complete.
EyeEM
Another of the apps to earn money with photos that is more successful today. In this case, you will be able to participate in competitions and special missions that will allow you to generate new income.
Foap
This application pays up to five dollars per photo for previously validated photographers. It also has missions in which more substantial special prizes are handed out.
Apps to earn free money
As you can see, all the Apps that we include in this article are Apps that are used to earn free money . That is, it is not necessary to make any financial investment to use all these apps and start generating income.
There are several users who are looking for information about Apps to earn free money and that is precisely the objective of this article. That you have a complete list of Apps to increase your income . Check out all the applications that we have mentioned above and those that you still have to discover.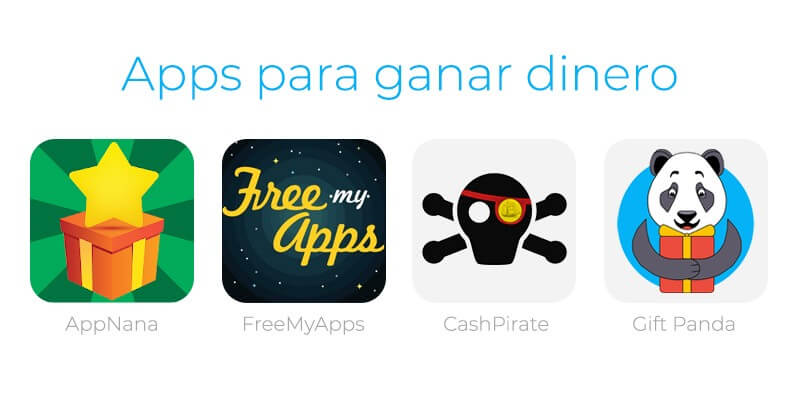 Apps to earn money on Amazon
In Amazon you will also find Apps to earn money. If you do a search on the online platform of the American giant, you will see how they promote some Apps such as Trender App to earn money .
And did you know that Amazon already has an Appstore section for Android available within its categories? Indeed, mobile applications are the future of online business and Amazon knows it.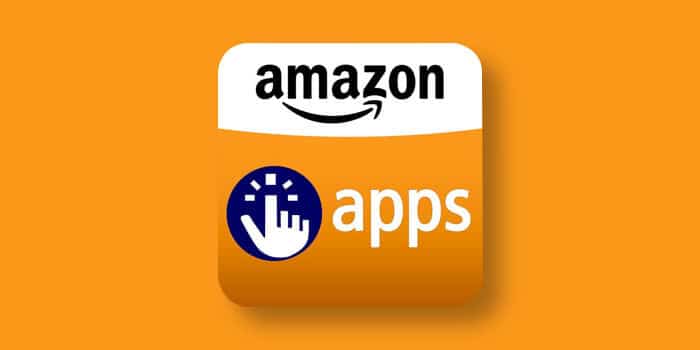 Applications to earn money on Google Play
Another of the concerns that users who come to this article have is to know which Applications are used to earn money in the Play Store directly. That is, where to find applications to earn Google Play cards and the like.
If you check our top with the best Applications to earn money this year you will see that some of them include precisely what you are looking for. How to earn money on Google Play directly.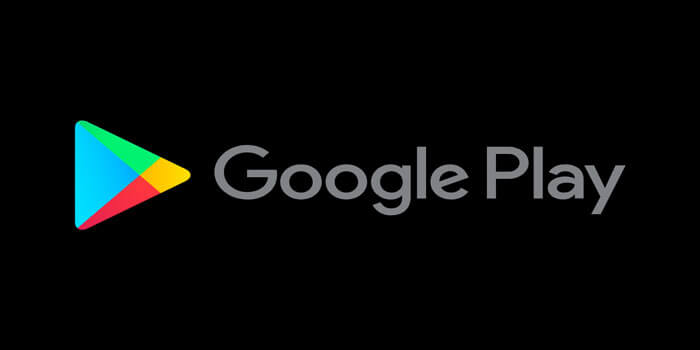 Apps to earn money on Paypal
Another of the most common searches of some users on the internet is on Apps to earn money on Paypal. When someone wants to increase their income through mobile apps, as a general rule they also want to collect the money they generate quickly.
Paypal is a platform that allows you to charge quickly and without leaving a trace, some of the characteristics we look for when we use this type of application. If you are looking for Apps to earn money on Paypal remember that Gelt, Beruby, Clic and Walk, Earn Money, Gift Hunter, Big Time are some of them.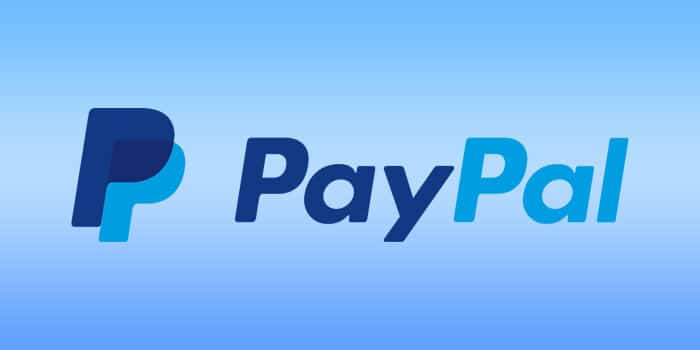 Apps to earn money on Android and iOS
One of the keys to making money with Apps is that they are available on the main platforms in the market. All the Apps to earn money that we are mentioned in this article are available for Android and many of them also for iPhone.
Also, if what you want is start your own Apps business to earn money. You will know that you can publish your App on both Android and iOS , so that you can generate income in both markets separately.
The policy of both markets for the publication of applications is different. As a general rule, in iOS they are much more restrictive since they seek to maintain quality standards, which is why not all Apps to earn money are available for iPhone.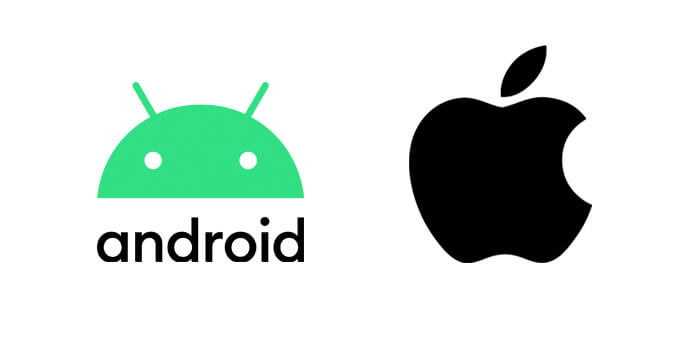 Apps to earn money: Gift Apps
There are a number of mobile applications that they have in common that are part of Gift. Most of them are from the same developer and are intended to help you generate new income. We share a list with some of them.
Gift Panda
It is an application similar to CashPirate, included in the top apps to earn money in 2021 . In fact, both have been created by the same company, ayeT-Studios GmbH. Its operation is also similar: it is about earning money and gift vouchers for different platforms. It is very intuitive and rewards users from the first moment.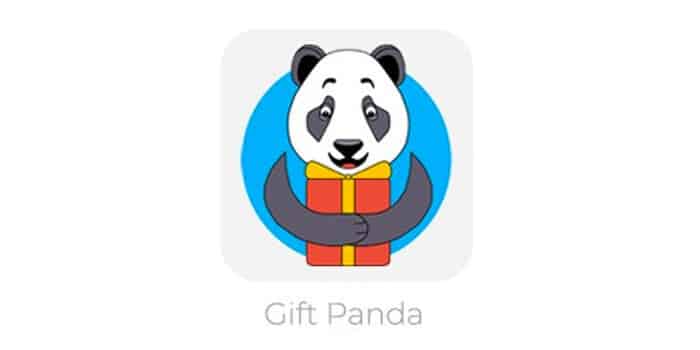 Money making Apps: Gift Hunter Club
It is one of the Android money making Apps . In this tool you can generate income with different actions: viewing content in video format, downloading and testing other mobile applications, by answering surveys or participating in various contests. You will be generating points that you can later exchange directly for money in Paypal.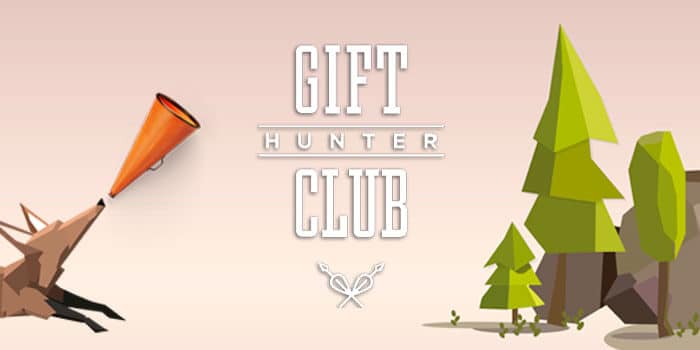 Gift Wallet
One of the Applications to earn money available for iPhone and Android. Once again you will have to complete different missions or tasks to generate income. As a general rule, these are actions that will take you a very short time to complete. Although it is true that the benefits achieved will go accordingly.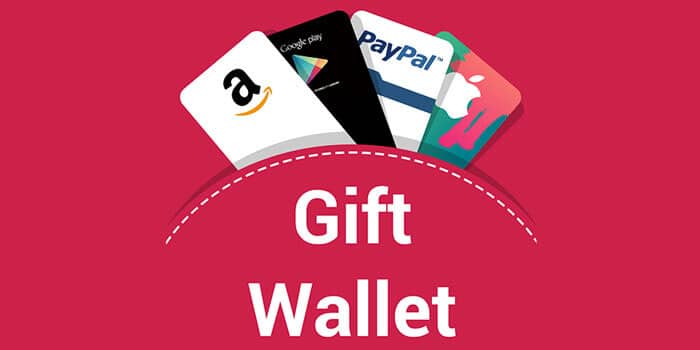 LF app earn money
It is a very popular application. The LF App to earn money is characterized by generating income every time you unlock your mobile phone. You will see ads and generate income. As simple as that.
Applications to earn money in Free Fire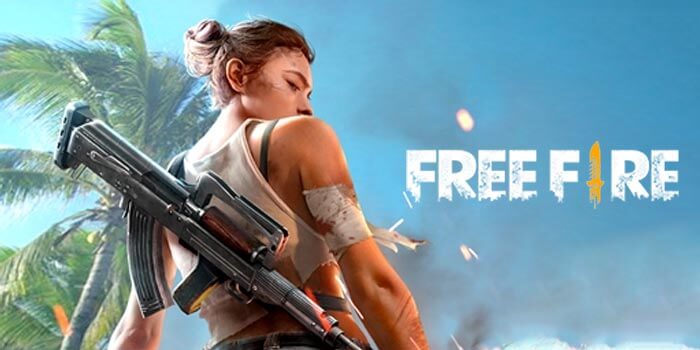 Free Fire is a very popular game where you can unlock some paid resources . That is why many users wonder if there are Apps to earn money in this type of game. In this case you have to know that you can generate diamonds through gifts from your friends, doing missions, etc.

Other options with to get benefits with apps
Apps to Invest and earn money
If your wish is to invest through mobile applications and earn money in this way, we also mention some Apps of this type: Plus 500, Ibex Droid, Infobolsa, etc.
Applications to earn real money
What do we mean by earning real money? In this case to earn real money. That is to say a good sum.
As you already know, if you are reading this article carefully, in the Apps to earn money you will only find mobile applications with which to earn a few euros per month in the best of cases. That is why we want to insist that you visit our complete guide on How To Make Money With Apps .
There you will see first-hand how you can make a lot of money with Mobile Applications . You just have to change your perspective, your point of view. Do you want to generate a few euros? Or do you want to generate an interesting volume of income? The decision is in your hand. Working and earning money with Apps is possible. You just have to know how.
Apps to win prizes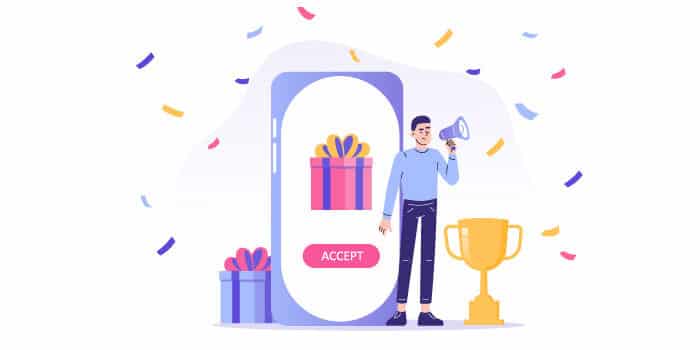 There are applications with which you do not earn money, but you do win prizes. If you check the selection of money making Apps you will see that we have already mentioned some applications to win prizes.
Apps to save money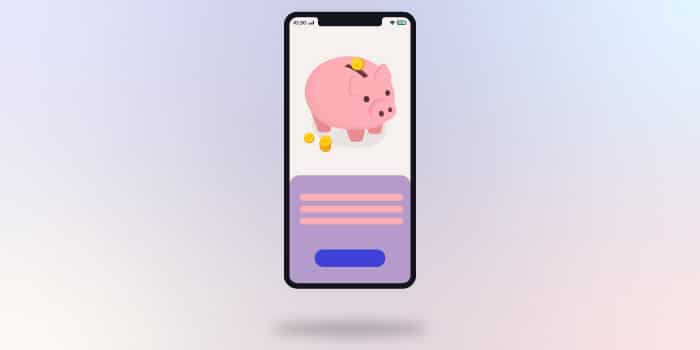 Before concluding with the Applications to earn money, we want to refer to one that allows you to save money. They are applications that will not directly improve your income but that will allow you not to waste income.
Youtube Go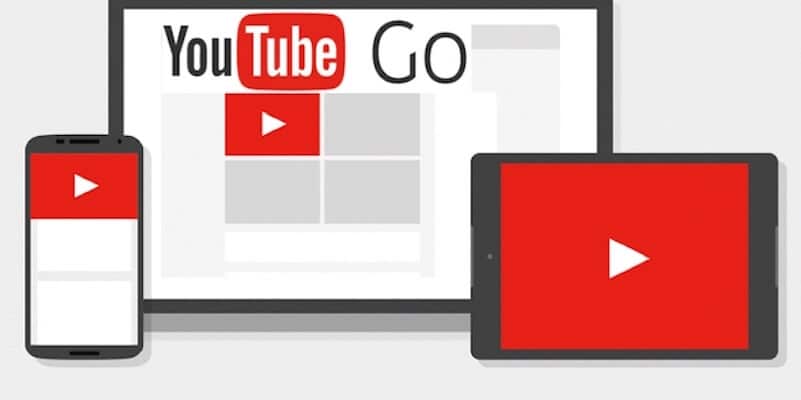 It is an application that Google has launched to view videos without having to have an Internet connection and thus save data. Doesn't it happen to you sometimes that you consume all the data on your mobile phone? And since you want to continue having data, you buy another bonus of "x" gigs for that month.
Well, using Youtube Go you can download the videos from the platform beforehand, selecting those that interest you, optimizing your data consumption and thus saving month by month when viewing YouTube videos.

Applications to earn money by country
In general, we could say that almost all applications can be downloaded from different countries and start earning money directly wherever you are. Although each place has some peculiarities or some trendy apps to earn extra money.
Applications to earn money in Spain
The vast majority of Apps to earn money that we are discussing in this article are available in Spain. Not to mention all. Since the restrictions that our country has with respect to this type of Apps is very scarce.
What's more, Android and iOS are left to regulate the quality of the Apps through what they allow in their markets and what they don't.
So we encourage you to try the more the merrier!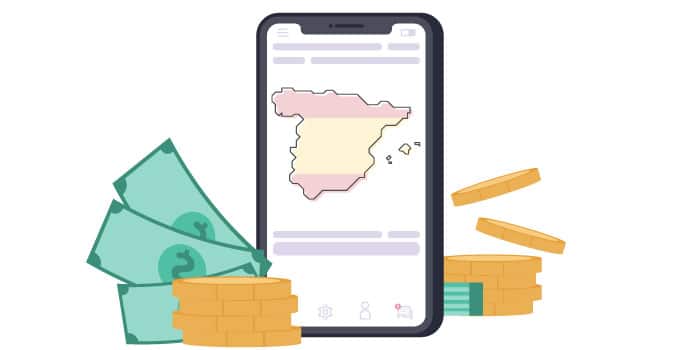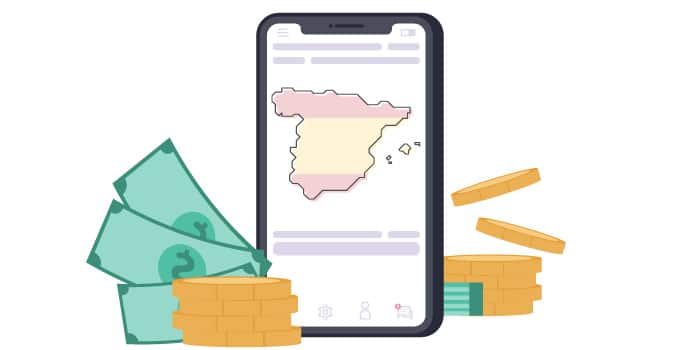 Applications to earn money in Mexico
As with Spain, most of these money making Apps are also available in Mexico and other Latin American countries. But if you have come this far and you are eager for us to quote you more Applications, I leave you another couple of them.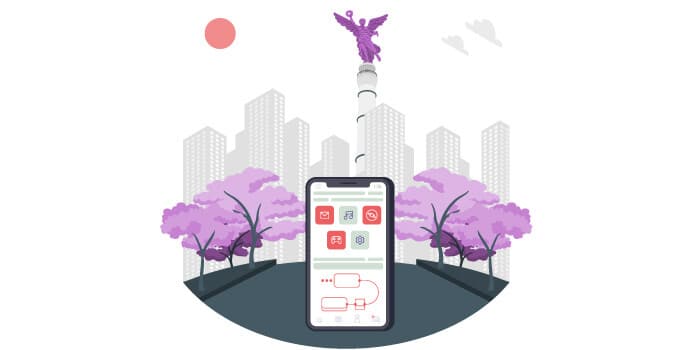 Earn money by filling out surveys
Yes, that's the name of this App. With more than 500,000 downloads on Google Play and an average of 4.6 points in more than 30,000 opinions. It is one of the most popular applications to earn money that you can find in the Android market both in Mexico and in other countries.
Money App
It has more than 1 million downloads and an average of 4.8 stars through more than 150,000 opinions. You will earn money for watching videos, advertisements, completing surveys, playing free games, trying new services, reviewing opinion panels and many other tasks that you will receive every day.
We hope that with all the Apps to earn money that we have taught you will be able to earn some extra euros. Although if what you really want is to earn money with Apps and make a living from it there are other much more viable alternatives. And yes, it is possible to get a good salary month after month thanks to the Apps, but not to these.
If you are using any of these money making Apps we will love to read it in the comments and if you liked this article do not stop sharing it on social networks, surely some of your friends are also encouraged to get a few euros or, who knows, they encourages you to earn money creating Apps.