No more memberships...

Build an entire Community!
Go beyond a simple membership area. Scoreapps includes every single tool you need to create, manage and scale a solid Community for your business. Private membership area, Subscriptions, your own Mobile Apps and hundreds of features to foster real client engagement.
14 Free Days

Unlimited Access

No Credit Card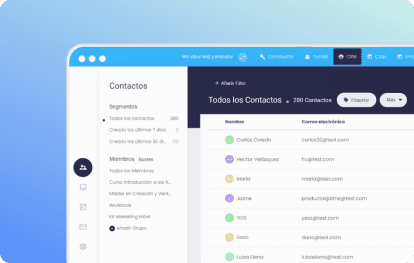 Discover the most advanced
"all-in-one" platform for infoproducts
Web
page
Pages optimized for hyper-fast loading speed.
Funnels
Increase your conversions up to 40% with sales funnels.
Email
marketing
Nurture your leads and customers with powerful email campaigns.
Your own
native App
100% native mobile Apps for Android, iPhone and iPad.
Membership
sites
Create a private area for your users and generate recurring revenue.
Automatic
reviews
Win new customers with our review generation system.
A new business
growth model
Combining membership, funnels and Apps through a cyclical omnichannel funnel will allow you to reduce ads costs by 50%, improve conversion rates by up to 400% and increase user loyalty by 60%. Once your App is downloaded by a percentage of your customers, the automatic generation of reviews and the integrations with RRSS will be responsible for attracting new customers, improve the SEO of your courses and increase your turnover organically.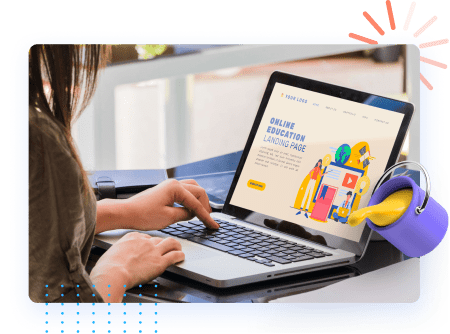 A high-converting
web
A website, a funnel, an ecommerce or even a landing page or a blog must be designed for conversion, and this can only be achieved if your tool is able to offer you:
Responsiveness and operability thanks to a hyper-fast loading speed.
Creation and customization of your designs thanks to drag and drop.
A/B test versions to help you secure your conversions.
Insertion of pop-ups in the checkout to activate other sales techniques and not miss opportunities.
Default formats to optimize your sales funnels and create memberships.
Upselling and bump offers in just one click
In just one step you can offer your customers higher value infoproduct upsells at checkout. In addition, you can use this space to launch bump offers of complementary infoproducts in just one click, with the design that works best for your strategy and without asking the customer for their bank details again.
Start Free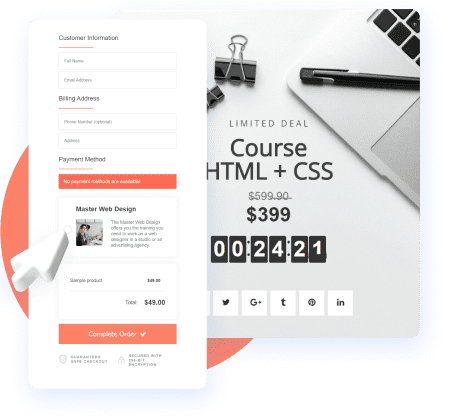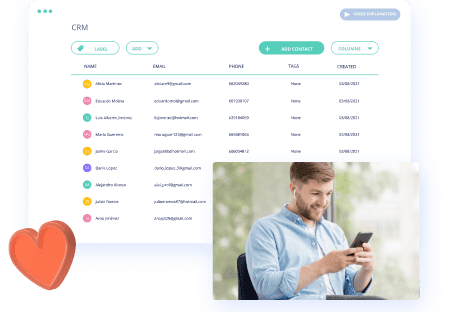 Recurring payments with subscriptions
One of the advantages of an infoproducts business is the recurring income, thanks to an efficient subscription system that regularly sells your additional content such as newsletters, e-books, workbooks, etc., increasing conversions and, therefore, your income. To do this, having the perfect CRM is the key, as you will be able to know your members well, offer them a premium experience based on their tastes, take them to different levels and observe their rate of progression.
Start Free
The revolution in your own mobile App
The mobile experience is the great opportunity for the success of your business and bringing it to this reality will give you benefits that you may not yet know. The most important thing is that it offers advanced features that are not found in the web experience and that are designed to reach your audience directly, segment them, communicate well with them, lead them to purchase, make them talk about you and you see it, and keep them loyal so that they always come back.
Start Free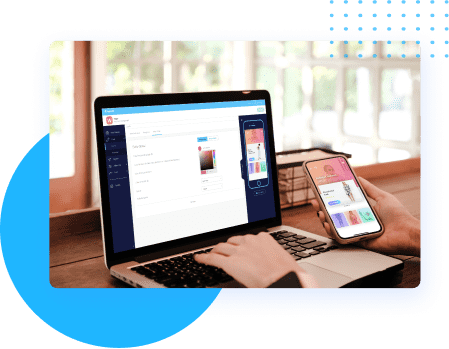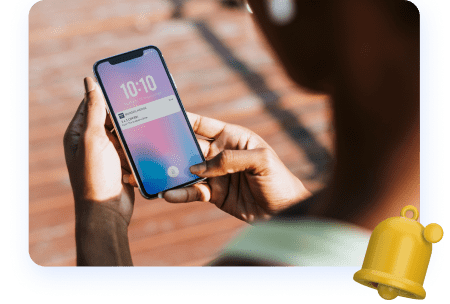 Segmented push notifications
Reach your audience better with this innovative feature of your App, which allows you to send notifications on your users' mobile devices even when they are not using the App.

Launch messages according to the type of infoproducts you want to promote or according to the interests of your users, send individual or collective mailings of your offers or announce new content. Take advantage of this feature to drive more traffic to your website and get more leads.
Start Free
Positive reviews and SEO positioning
Your App has a function for the user to rate you and leave reviews about the products consumed. Positive reviews can be shared on other platforms and social networks, which will help improve the SEO of your business, while the negative ones cannot be shared or published, but will be treated through a feedback form where the customer will tell you why their experience was negative.
Start Free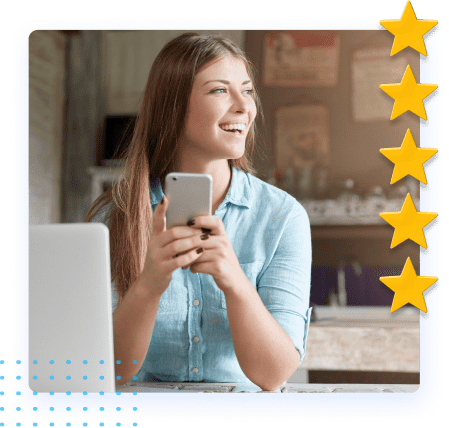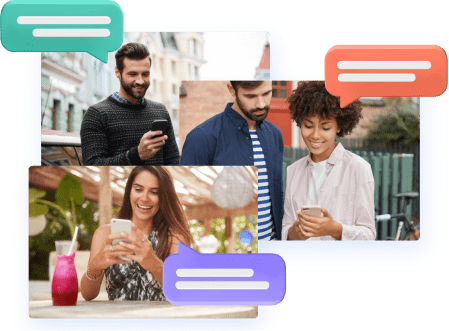 A wall to involve
your entire community
Having a good online reputation undoubtedly improves your brand's authority, making your audience gain trust and speak well of you.

With the Social Wall feature of your App you will give your audience the opportunity to express themselves about your product, leave their comments, make queries and chat with each other, in order to become great promoters of your business, as proposed by the new Mobile Flywheel strategy.
Start Free
Save money
Reduce your costs with the most advanced all-in-one solution on the market. Scoreapps includes all the tools you need to launch your infoproducts business.
Membership

Teachable, Kajabi, Kartra, etc.

Funnels & landings

Clickfunnels, Instapage, etc.

Push notifications

Twilio, Onesignal, etc.

Email marketing

Mailchimp, Getresponse, etc.
Business intelligence at the service of your business
What can't be measured can't be improved. That's why we include a powerful analytics and business intelligence system that will allow you to monitor the use that your users make of your mobile App, as well as access their profiles to know them better, segment them by interests, check the status of your sales and even send them individual push notifications.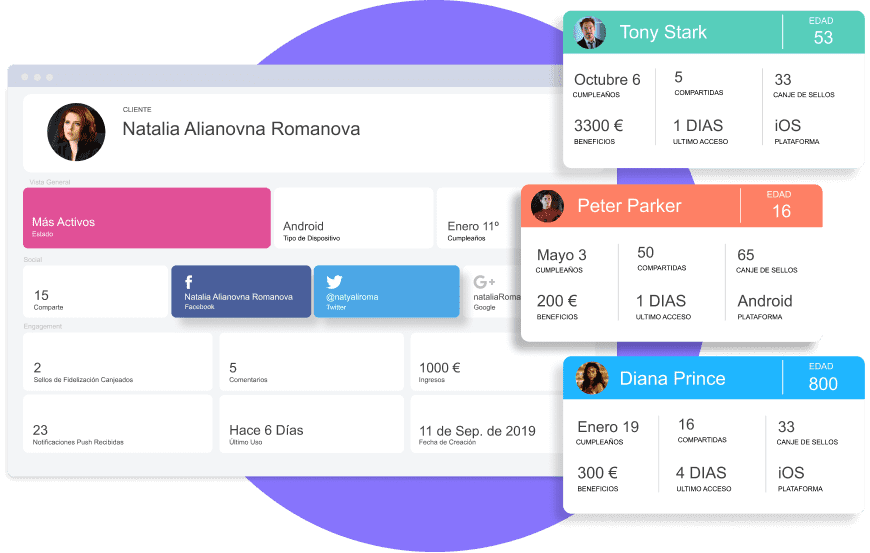 Would you like us to take care of everything?
None of our tools require any technical or programming knowledge.

However, if you already have a business or are thinking of launching one, you may not have the time to create or design your own mobile App, website or funnels. If this is your case, or if you need a custom development, our team can do it for you and take care of the whole process of design, configuration and publication of the product you want to launch or even its copywriting
Quote