Funnels that
Guarantee Results
80% of online traffic comes from mobile devices. Imagine the amount of conversions you could have if one of the steps inside your funnel was your own native Mobile App. Along with websites, e-commerce, email marketing, membership ... All included and without having to program a single line of code. If we don't increase your conversions, your money is back.
More than 60,000
Apps published
Boost your conversions by up to 300% and skyrocket your client retention
Create the smartest funnels in the world with ease. Lower the cost of your Ad campaigns, increase your conversions and offer an immersive experience to your clients. Scoreapps is the only All-in-one platform that allows you to integrate advanced sales funnels with your own Mobile App for IOS and Android.
High-speed Landing Pages
Choose a template, customize it and publish in a few clicks. Optimized landing pages that load in the blink of an eye on any device.
Mobile Apps for IPhone, IPad and Android
More than 50 available features to boost your turnover: reservations, push messages, geolocation, QR, etc. We take care of publishing and positioning the Apps.
Email Marketing and Automation
Create lists and tag without limit in your CRM. Control what you send and to whom, thus increasing the open rates of each email.
Bump Offers and one click Upsells y Downsells
Create irresistible offers, enhance the customer journey step by step. Increase the value of the average purchase and don't miss any sales opportunity.
Bookings and Apointments
Improve your customer journey when reserving or canceling appointments. Offers the opportunity to schedule the services of any business.
Quiz & Surveys
Get usefull information from your audience in a fun and easy way.. Integrated solution to send only content of interest to your clients.
Build a multichannel funnel in minutes
Today, 80% of business profits are due to customer retention and engagement in the backend stage of the funnel. For this reason, all big companies have their own native Mobile App to retain and encourage repeating purchases from their clients. And now you can do it too.
Your own Mobile App
Y no nos estamos refiriendo a una App con el branding de Scoreapps desde la que mostrar tus contenidos
Register Users

Get to know your users in depth with the Registration function and impact them with powerful mobile marketing campaigns.

Automatic Reviews

Get positive reviews on autopilot and improve the reputation of your website and also the relevance and positioning of your business.

Ordering System

Customize your orders down to the last detail in prices, menus or ingredients, and boost your income.
Push Messages

Impact more users by displaying engaging messages on the screens of their diffferent devices. Send messages individually, to groups, by interests or depending on shipping areas.

Engagement Systems

Create a strong connection offering QR codes or stamp cards that can be fully customized. Your clients will never want to leave!

Business Intelligence

Make smart decisions due to the behavior of your user, analyzing data and optimizing thw whole process to ensure the highest ROI.
How does it work?
Create advanced sales and lead generation funnels
without having to rent web programmers or graphic designers.
Build all kinds of funnels
Sales funnels

Sales funnels with upselling, downselling and bump offers, fully optimized to convert.

Lead generation

Choose one of our lead generation templates and customize it to your needs by offering a lead magnet.

Webinar funnels

Create videos sales letters and webinar funnels in minutes and edit your layouts as many times as you like.

Membership sites

Sell ​​courses, video tutorials or info products inside an exclusive members area by asigning different accessing levels to your clients.

Follow-up funnels

Get a greater number of clients by launching automated email campaigns.

Product launching funnels

Generate fast cash flow for your business by creating product launching funnels.
The final Ecommerce experience
A platform that gives you total control over the design and the entire customer journey that your leads go through, from the moment they land in your store for the first time until they get to log in to your Mobile App regularly.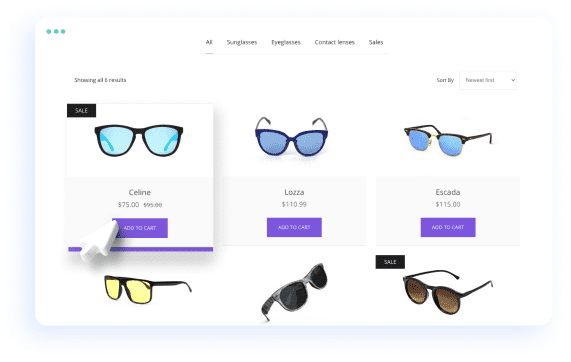 ---
Bump Offers

Your clients will be able to add more items to their orders in just one single click.

Upsellings

Discover the best way to increase the value of any purchase during the ordering process.

Downsellings

Take full advantage of the visitors landing on your page and don't miss any sales opportunities using this kind of strategy.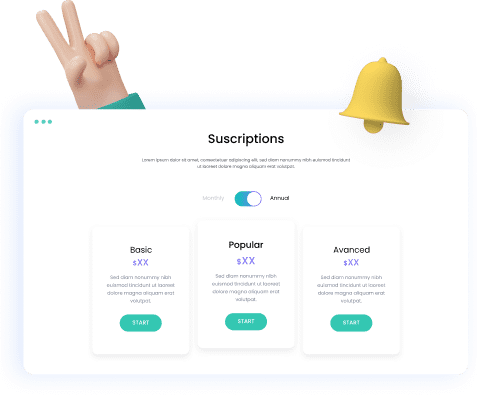 Sell infoproducts, Memberships & Subscriptions
Selling your courses and managing your subscriptions is easier than ever thanks to our CRM tool, which provides a detailed profile of each client.
Best Email Marketing & CRM tool for your business
Interact with your clients and manage all your leads from the same place. You will never lose a single lead or an sales opportunity again.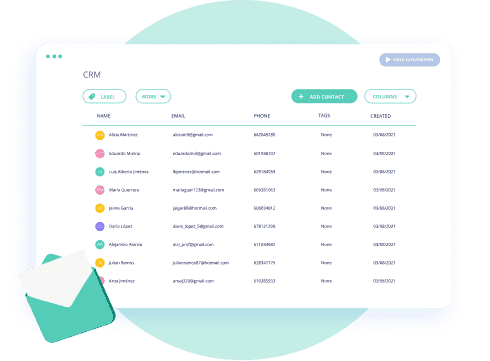 Premium templates crafted
down to the last detail
Launch your website and sales funnels from scratch or choose your favourite layout out of a wide range of premium templates carefully crafted by our UX and designing team and provide an unbeatable user experience to your dream clients.