Email Marketing to explode your business
Create your lists, communicate with your audience and connect with your clients to sell even better with each campaign. Offer your subscribers a personalized and optimized experience on each device using the smartest drag & drop builder.
Discover what works best via Analytics and A / B Testing and interact effectively with your lists automating the entire process.
Impact your audience, build a strong brand and scale your business.
Start Free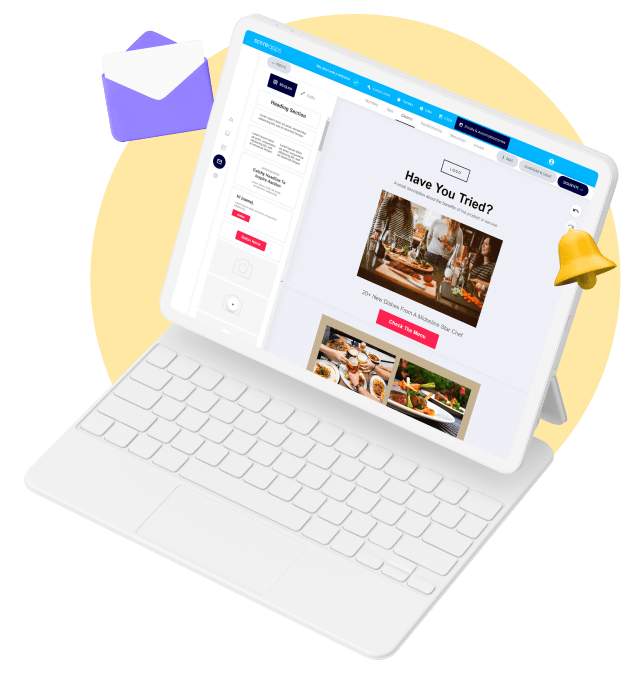 More than 60,000
Apps published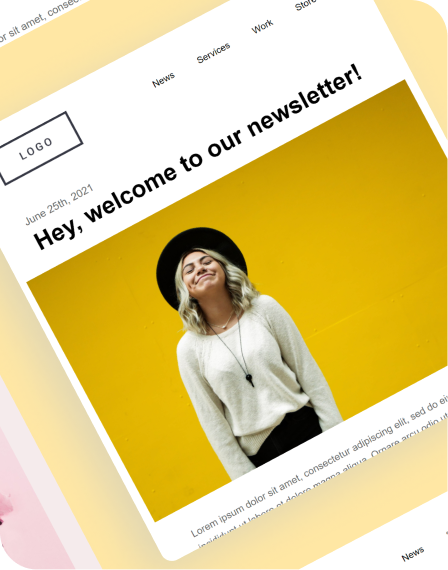 Powerful drag & drop editor and predesigned templates
All you need to do is write
Start from scratch, choose a template that matches your niche or get inspired and customize everything to your liking. Create powerfull emails and campaigns in minutes with messages that look great on any device.
Design like a pro without having programming knowledge by dragging sections, content blocks and graphic elements with ease. Or choose from hundreds of attractive templates and focus just on writing your message.
Structure your content
Add photos, videos, bottons, etc.
Copy, paste and save your best designs and reuse them at any time
Edit text, colors, fonts, styles etc.
Grow with NO limits
Professional email marketing to get started or to target your ideal customers with the best automations, adding tags and additional fields . Connect it with your CRM and understand how your subscribers interact using incredibly easy analyzing tools.
Design, copy
& paste
Create personalized emails or get started with our large library of professional predesigned templates. For any kind of business.
Organize, tag
& measure
Create lists, tag your subscribers without limit using the CRM. Get to Know your audience better and send them the valuable content they are expecting.
Automate your email
marketing
Design personalized campaigns based on client behavior. Control everything you send, who you send it to and increase your email opening rates.
Analyze, optimize
& grow
Launch A / B Testing and find out with real data which strategy works best for you and make the smartest decisions to grow day after day with each campaign.
Highest email
delivery rates
Due to our reputation and the Amazon servers that we use. More emails in your clients inboxes, more clicks and more conversions.
Connect all your
marketing tools
All integrated with Scoreapps solutions such as Apps, Funnels or Ecommerce to make things easier than ever.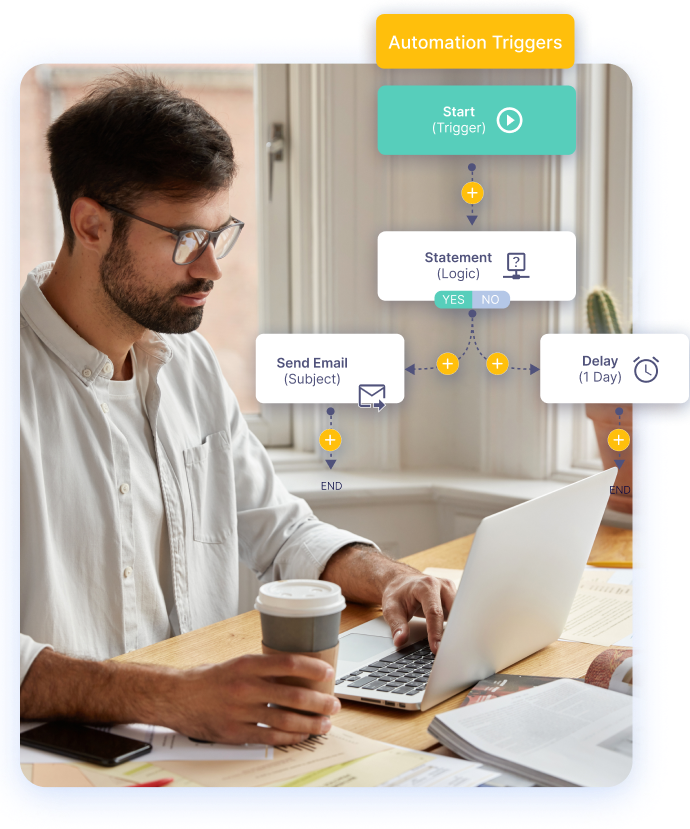 Automations
Higher conversions with the lowest effort
Transform your email marketing strategy into a powerful automated conversion system . Offer the best user experiences to your subscriber lists so that they interact with you: welcome emails, first purchases, abandoned cart, best clients, recommendations ...
Impact the right person's inbox with the smartest message and at the best time in your customer journey. Scheduling sequences, editing conditions, delaying shipments, and setting goals in just a few clicks.
Trigger email sequences in the right moment
Strenghten your relationship building confidence
Enjoy the highest email oppening rates and nurture a two way conversation
Start Free
Standard campaigns and A / B Testing
Clicks, oppenings rates and purchases
Establish an immediate connection with your subscribers launching regular campaigns and doing A / B Testing.
Achieve your marketing goals by sending the right type of email on each occasion: transactional, automated sequence, promotional, corporate, newsletters, etc.
Provide effectiveness with the A / B Tests. Find out which version of the Subject line and content works best and apply it based on the data provided by your different campaigns.
To ensure that your emails hit your clients inbox, we rely on Amazon's servers performance.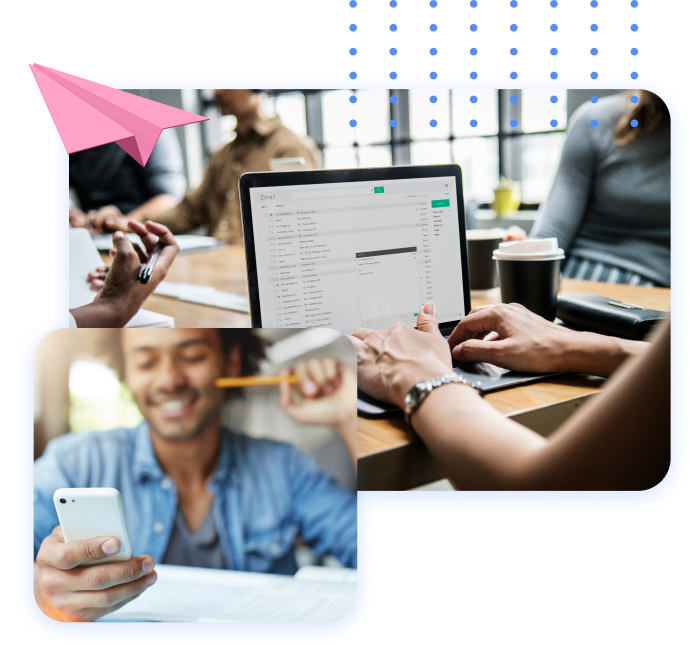 Subscribers, lists, and targeting
Yes! emails that are more than welcome
Sending personalized emails allows you to build a strong subscriber list and start growing it on autopilot. When you use an effective tool that enables you to send exclusively what each person wants to read, your conversion rates explode.
Classify and edit your contacts asigning tags to qualify them and increase engagement by sending emails only to specific groups. You won't waste a single lead or burn your list.
Group, order, import, export, send and automate. Get to know your users and talk to each group about what really matters to them.
You will get breathtaking results.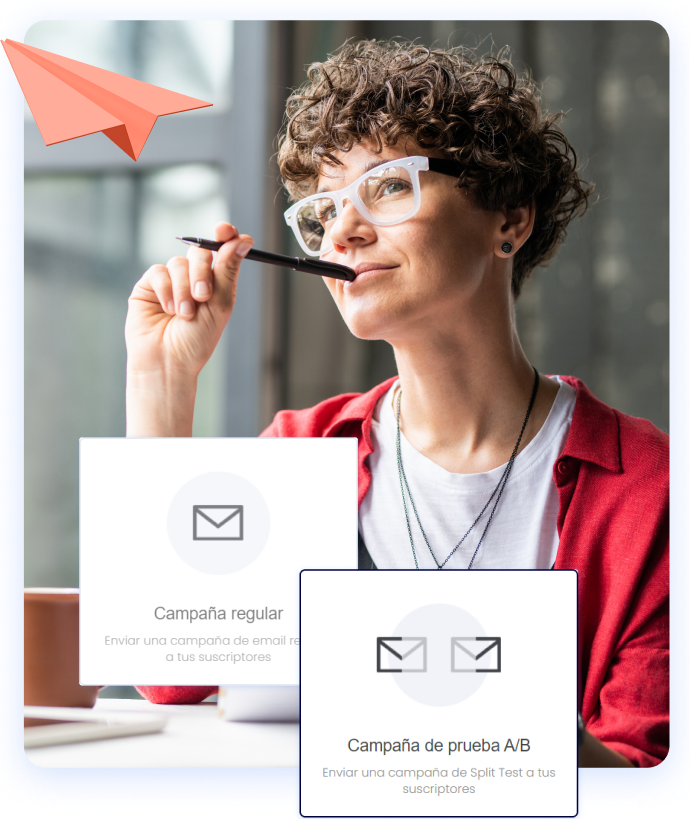 A/B Testing and Campaign analytics
Does this really work? Try it NOW
No assumptions. Discover what works best using A / B Testing campaigns: try different subjects, different email content, different buttons and multiple designs ...
The analyzed data will help you understand how your audience is interacting:
Email oppening rates

Unsubscribed contacts

Nº of clics

How many our sent to spam

Bouncing rates
You can analyze the performance of your campaigns, learn from the behaviour of your different lists and make the smartest decisions to improve your marketing actions.
Start Free
Interactions
Connect with all your online marketing
Because its crucial for you to master the software you use every day. Email Marketing and automations can be easily integrated with the most popular online marketing tools and web services.
Our system integrates with your CRM and intuitively syncs with each of Scoreapps tools. The ones you really need to be relevant on the internet and sell successfully as an online entrepreneur, infoproducer, marketer or agency owner:
Mobile Apps

Websites

Sales Funnels

Landing pages

Ecommerce
Everything works within the same platform, improving your customer experience and avoiding work flow errors, disconnections and common software conflicts.
Start Free