We make mobile marketing much more fair
In 2013 the App Store reached one million mobile Apps published. McDonalds, Starbucks and Ikea, among others, were launching their own Apps, and Amazon conquered the top spot in all rankings with more than 76 million monthly mobile customers. Meanwhile, 99% of the business fabric made up of small and medium-sized enterprises languished, suffering the virulent consequences of the global economic crisis.

That year Scoreapps was born with the aim of democratizing mobile applications for small and medium-sized companies, helping them to grow in a Mobile First world.
That year Scoreapps was born with the goal of democratizing mobile Apps for small and medium-sized businesses, helping them grow in a Mobile First world.
2,500+

Resellers and partners
Our mission
Small and medium-sized enterprises account for 99% of the world's productive fabric. They are the main responsible for the development of nations and, at the same time, they are the ones that face the greatest adversities to adapt and survive. Score was created to help them in this transformation process, developing products and services that allow them to compete against large corporations.


Our mission is to create the world's most advanced mobile marketing solutions and make them available to small and medium-sized companies, thus democratizing technology as a catalyst for business development.

The Score team
Jorge de Prado

Chief Eternal Optimist

Elena Guerrero

Head of Customer Experience

Enrique Mengs

Chief Marketing Officer

Alfonso Carrasco

Head of Sales

Abel Naharro

Lead Developer

Darío Pérez

Customer Support Manager

Juan Carlos Sobrino

Project Manager

Rafael Mengs

Sales Leader

Rafael Cortés

Account Manager

Álvaro de la Iglesia

Account Manager

Fidencio Pacheco

Account Manager

Jessica González

Digital Content Specialist

Rubén Varas

Customer Support Specialist

Jaime S. Nielfa

SEO Manager

Julián García

Head of Design

Andrea M. Cárceles

Graphic & Motion Designer

Alejandro Awad

PPC Specialist

Joaquín Rodríguez

Customer Education Manager

Pedro Pablo Barabino

Copywriter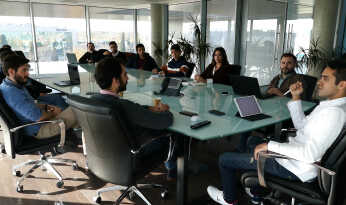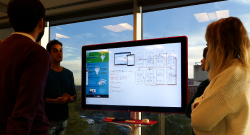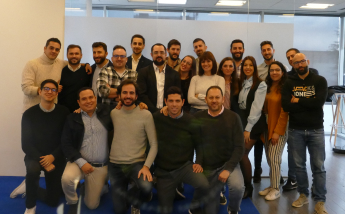 Our values
We're here to create the best mobile marketing solutions and make them available to SMBs. We love what we do, but for our products to transform small business results they must be simple, attractive and easy to use.

Our values always contribute to good decision making and drive us in creating the best products.
Grow or die
We will let you stay in your comfort zone only to push you out of it as many times as it takes. Complacency and conformity atrophy the mind and spirit.
Dare to dream big.
Anything is possible. If you haven't achieved something yet, It's because you haven't tried hard enough.
"We can't" or "It's not possible" are phrases you won't hear around here very often.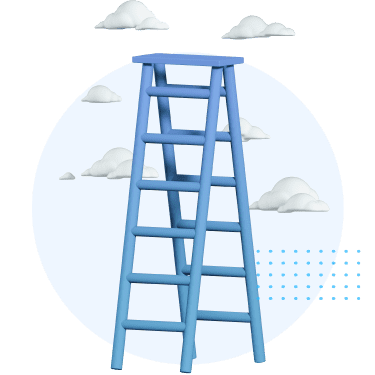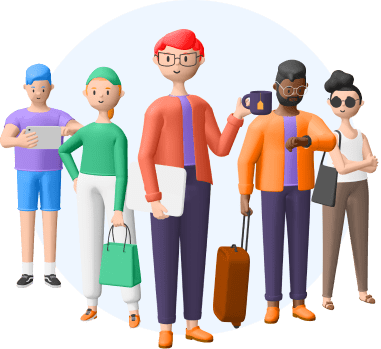 Customer first
Our company exists to help our customers grow. What we achieve and the impact we make in the world will depend on how well we serve them.
Our customers success is our success.
Always strive to exceed expectations.
Entrepreneurs and small businesses take enormous risks in creating value and opportunities for others. In many cases they take genuine leaps of faith, treat them like the local heroes they are.
Game changer
Innovate, iterate, improve and repeat. Challenge the status quo, embrace change and don't rest until you come up with a better way of doing things.
Finding new ways forward translates into growth for our products, our company, and ourselves.
We never settle. There is always room for improvement.
Change the rules of the game by finding new, better ones.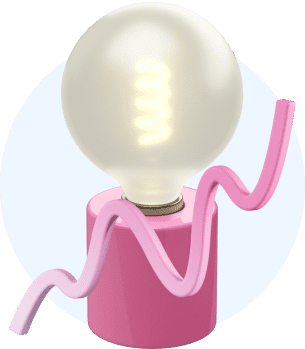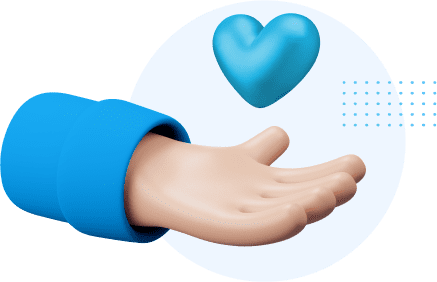 Do the right thing
We strive to create sustainable opportunities for those in need and we do so legitimately, with honesty and integrity.
Trust is built slowly, with responsible actions and sincere relationships. Destroying it is much faster.
You have to strive to maintain the highest standards of loyalty in everything you do, but it should never be enough.
The word is to be fulfilled.
Take responsibility
Customers rely on our products and services to improve their businesses and, therefore, their lives. We can't take that responsibility lightly.
We work with exceptional people and expect exceptional results.
Take responsibility for your results. Create the highest expectations for yourself and make them happen.
Excellence implies understanding that something simply done well will not be good enough.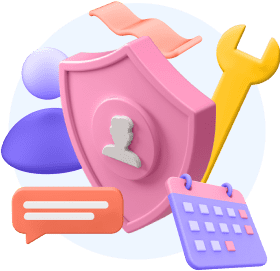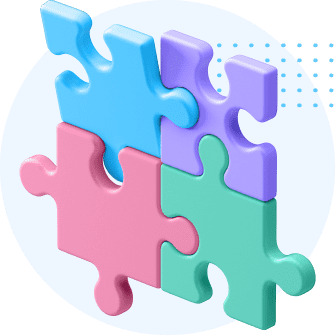 Help and lead
Being generous is not only part of our mission, it should be integrated into the way we work. If you know how to do something well, You'll do a good job, but if you share that knowledge with others. You'll become a leader.
What we achieve and where we get to depends on putting the mission and the team before our own self-interest.
Win or lose, we'll do it together, do you know how to play as a team?
Have some serious fun
This isn't just a job, It's our calling and we love it. If you don't share this vision, this isn't for you.
Find something you're passionate about and You'll never work a day in your life.
Enjoy the journey and make others enjoy it with you.
Happiness is contagious, with or without a facemask.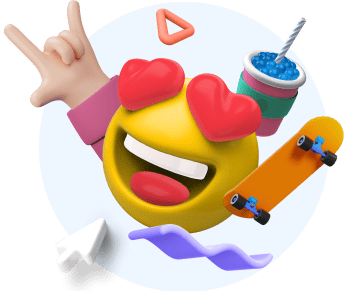 Would you like to join the team?
If you share our values, we'd love to meet you.

We are looking for creative and talented people who are passionate about their work and want to help us transform the world by strengthening the real engine of the business fabric of countries: small businesses.
Contact us