Available features
Create the perfect application for your business by dragging and dropping the features that interest you the most. All the available features are ROI oriented and therefore designed to grow your business.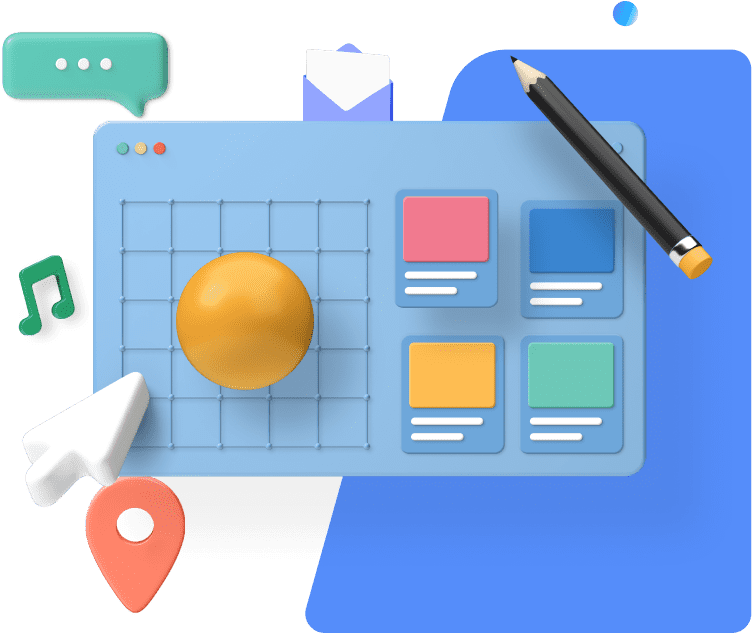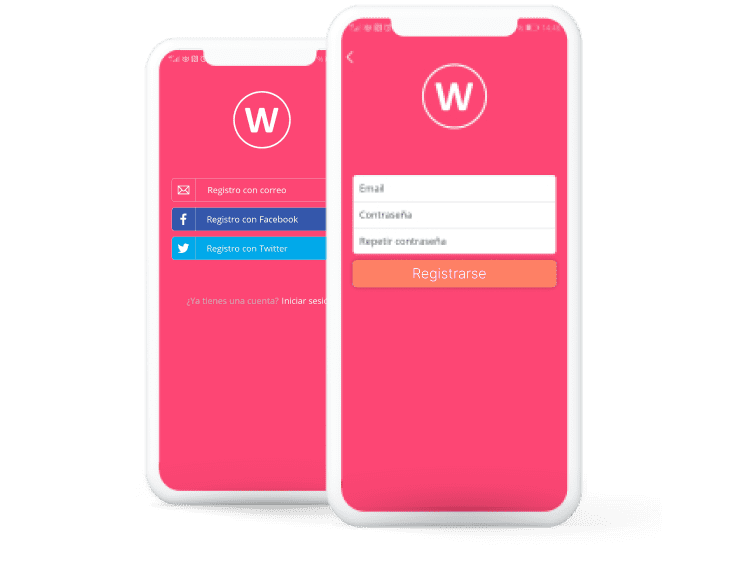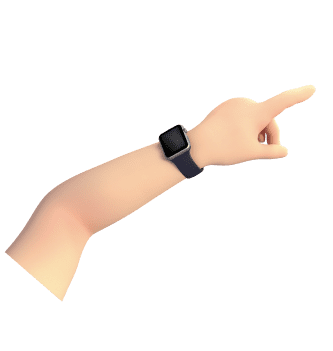 Identify users
Thanks to the registration feature you will be able to get to know your users in depth and impact them with powerful marketing campaigns. You can also use it as a tool to generate leads and improve the user experience. In addition, it allows registration through the main social networks, which will give you more information about their profiles.
Mobile store
Integrate your current ecommerce within the App or create your m-commerce from scratch. With this feature you will receive and manage orders from any device, as well as integrate the main ecommerce solutions and payment gateways. Thus, your customers will be able to place orders in real time from the PWA or by downloading the App.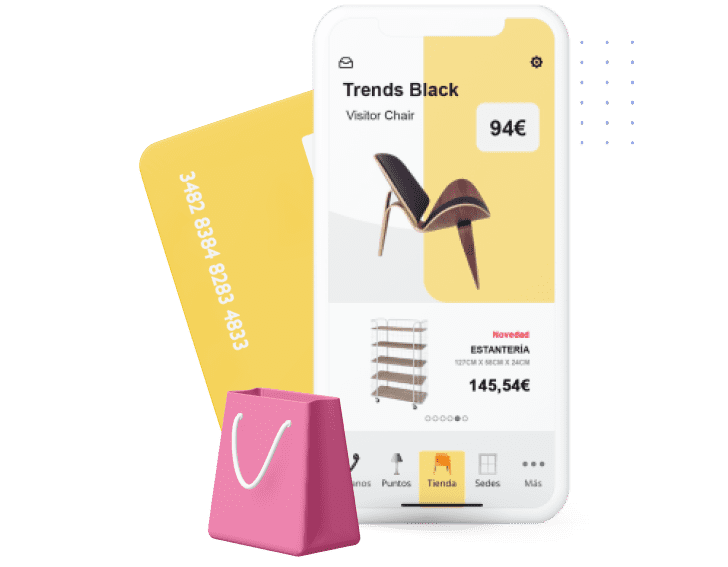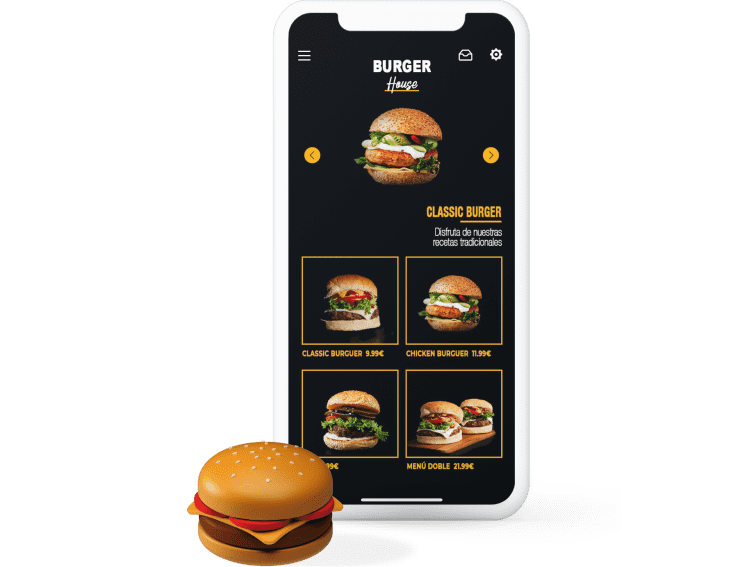 Food ordering
Increase the number of orders by putting all your products in view of your customers in your App thanks to this function. Customize every aspect of your orders, down to the last detail in prices, menu or ingredients, and watch your revenue increase while you keep track of all your business operations.
Booking manager
Advanced integrated system that facilitates the booking request of your customers and improves the internal management of your company. Receive payments directly through the App and get a direct return on investment. In addition, you can manage your appointments from the control panel and receive notifications by email or directly in the management App.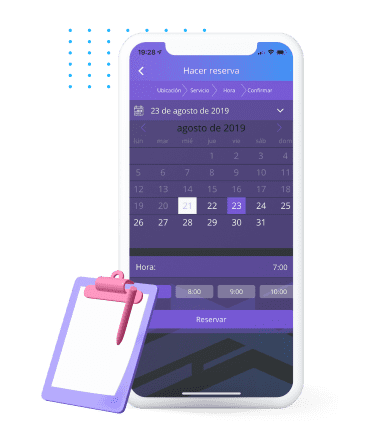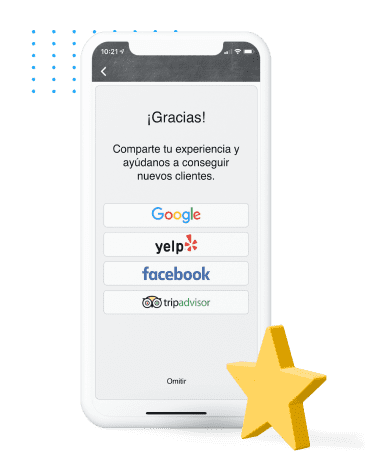 Generate reviews
Get positive reviews on autopilot and improve the reputation of your website with this feature, which will allow you to optimize the local positioning of your business. In addition, the review system is integrated with Google, Yelp, Facebook and Tripadvisor so you can attract new customers through the experiences told by others.
Push notifications
Reach your users more directly with messages on the home screen of their devices. This effective system allows you to receive messages without using the App, and is designed to send messages segmented according to your target audience. You will be able to send individual messages and personalize them, as well as group messages by tastes, interests and areas. In addition, this function allows you to add images and offer coupons, which will attract new customers and build loyalty among your existing ones.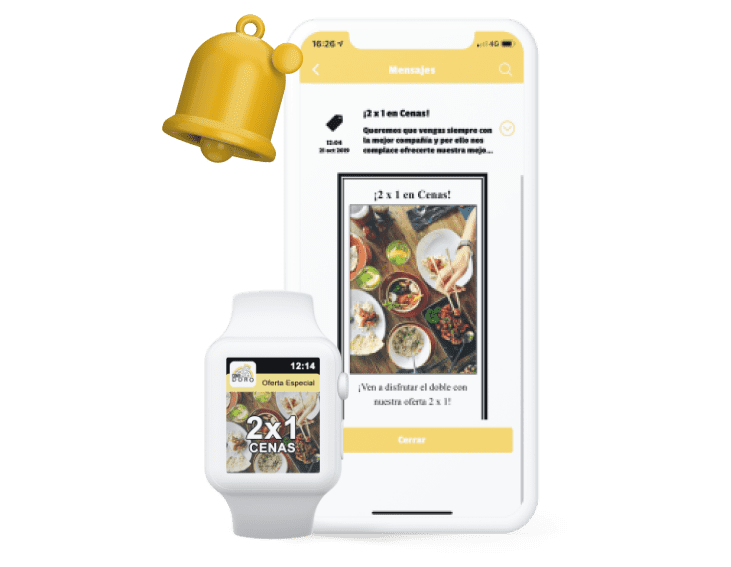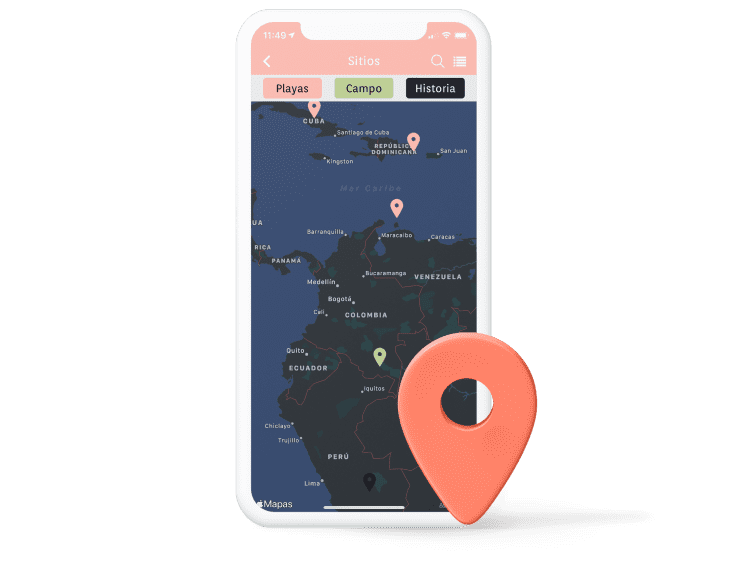 Points of interest
With this function you can geolocate and locate the relevant points of your business on a map. Thus, users will be able to access detailed descriptions of each point: opening hours, contact, personalized pages, etc.

Guide customers through the GPS of their phone, sending directions to those points through the App.
Social wall
Increase user interaction in your App by using the chat wall feature. Through it they will be able to communicate with each other through comments, questions or even by sharing photos. In addition, with this tool you will receive feedback from your customers, which will help you to enhance the strengths of your business and improve its weaknesses.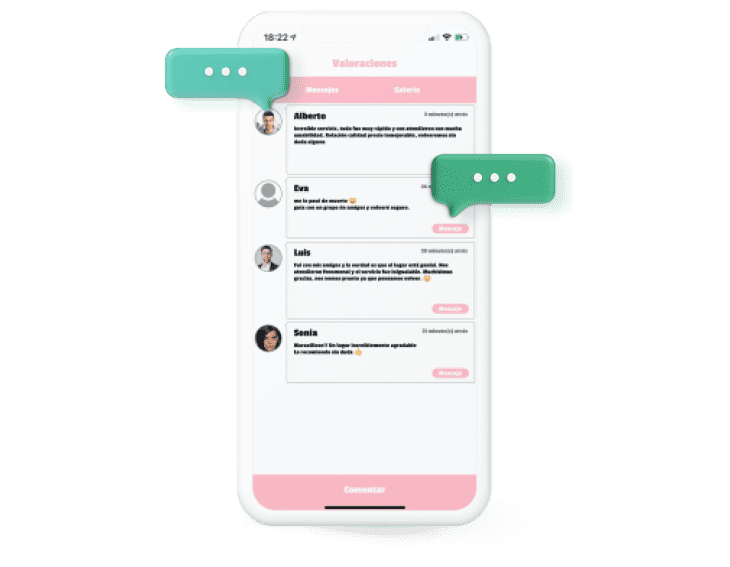 Music
Share and sell music tracks within your App. Import, upload and link sound files, and integrate it all easily with this feature, which allows you to enable audio playback in the background so users can listen to playlists outside of the App.
Events
Create a calendar with the upcoming events of your business and include all the important information so that users have it at hand and can consult it: date, price, schedules, etc.

With this function users can directly save the events in the calendar of their mobile device and not miss any.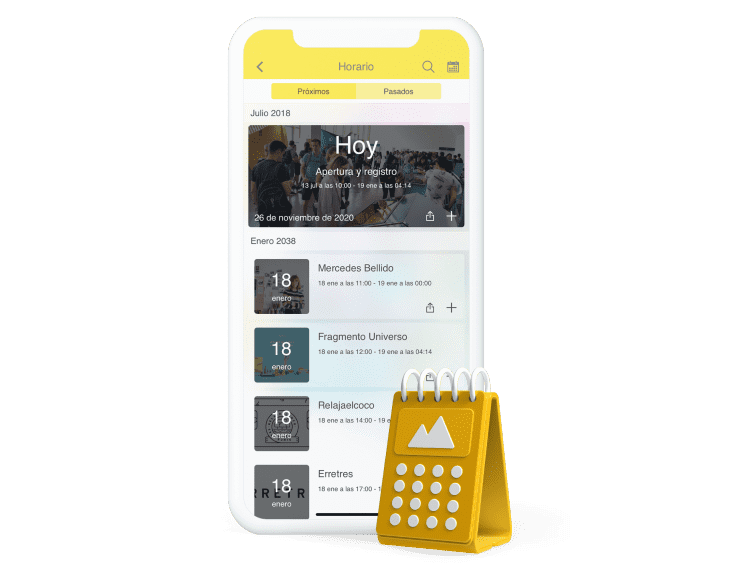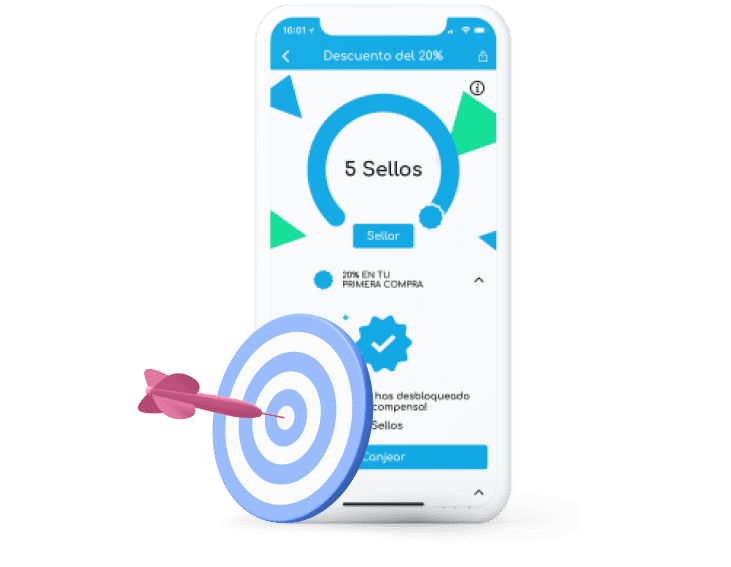 Engagement
system
Strengthen engagement with your customers naturally through an advanced loyalty system in your App, using GPS and QR coupon or stamp card techniques that you can customize as much as possible.

Get your customers to come back again and again with this feature and get an immediate ROI.
Integrations














Looking for more features?
The platform has hundreds of features and integrations that give rise to infinite possible combinations. Create a unique App for your business or become a reseller, and design unlimited Apps for your customers.

All of them, different.
Transalate up to
5 languages

Receive
testimonials

Private App
store

Electronic
signature

All the information
about your business

Include all
your addresses

Enter content
multimedia

Call buttons

Connect your
social media

Newsletters to
capture users

Newsfeed

Launch your YouTube channel

Imports data
real estate

Compute results
sports

Golf users
participating

Tip calculator

Podcasts for
your audience

Record and
send audios

Notepad

Share
your PDFs

Swap
your App

Includes meal
menus

Analytics
about your App

Mark with
geolocated pins

Calculate your
mortgage

Quick guide
about your App

Customizable
forms

Log sending push notifications

Share photos
and videos

Skipper
manage your App

Share news
about your industry