Build any kind of App in minutes without code
Apps such as Uber, Tinder, Facebook, Zara, Glovo ... Apps for online stores, restaurants ... Anything you need. Imagine a premium team of programmers working for you 24x7. The same kind of technology that until today only the biggest companies could afford. All at your fingertips.
14 Free Days

Unlimited Access

No Credit Card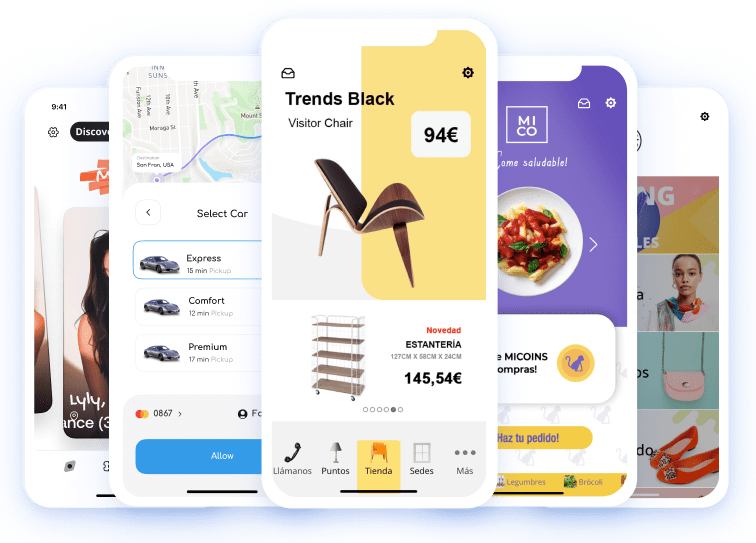 More than 60,000
Apps published
Try the smartest app builder on the market
A tailor-made app design involves thousands of euros and many months of development. Until now the alternative was to use app builders with pre-developed technology that were very limited in functionality and customization possibilities. But that´s all over. From today there are no limits what so ever. Give it a try!.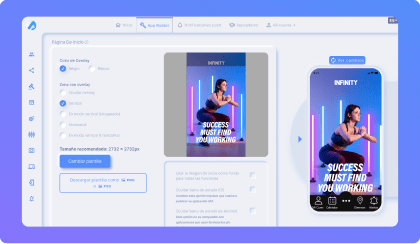 Choose a predesigned template or build your App from scratch
You can create a simple design in a matter of minutes, but if you want something more exclusive, you can customize every pixel of your App. You can even customize the onboarding that users will see the first time they use your App. Design a unique user experience.
Start Free
Build and publish Apps for iOS and Android
Publishing an App in App Store and Google Play is not easy. Apple's review teams are increasing their requests and therefore positioning an App with success is getting harder and harder. That's why at Scoreapps we take care of the whole App reviewing and publishing process.
High-speed PWAs with no programing required
Progressive Web Apps are Mobile Apps created with web technology and they do not need to be published in the App markets. They combine the best of both worlds. Fast, light, indexable in search engines and do go through any review system managed by Apple or Google. Try our PWAs for free for 14 days.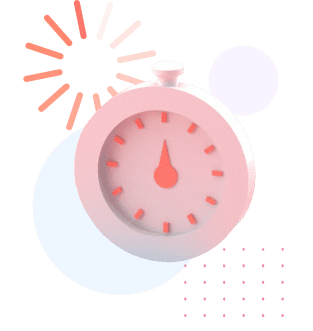 Get new clients and downloads building a sales funnel for your App
Once you have your App up and ready, you can promote it by creating a website or a sales Funnel in a matter of minutes. Use our wide range of templates or create a page from scratch with upselling offers, email tracking or any other step you want.
Would you like us to build your Mobile App?
None of our tools require any technical or programming knowledge. Even so, if you already have a business or you are thinking of launching one, you may not have the time to build your own mobile app. If this is the case, no worries! Our team will take care of the whole process of designing, setting and publishing your App for free if you join any of our annual pricing plans.
Start Free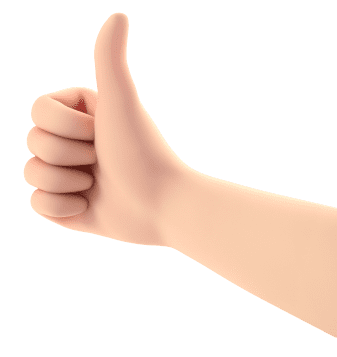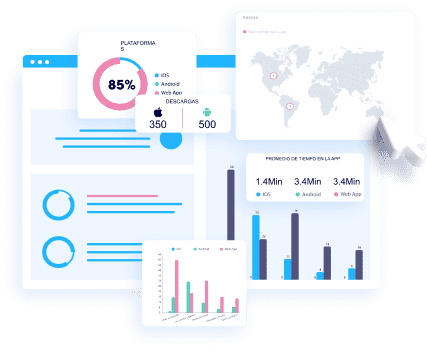 Analytics and updates in real time
We have developed the most advanced analytics system available for mobile Apps, including usage data by function and platform, so you can make decisions with the most detailed information. And once you know what you want to change, be it content or features, you can update your App in a matter of seconds.
Start Free
Advanced mobile marketing campaigns in a few clicks
From integrations with social networks or email marketing to personalized reviews and push notifications generation systems. Manage your own mobile marketing campaigns and multiply your results in record time.
Push Notifications
QR codes
Email marketing
Reviews
Social media
Start Free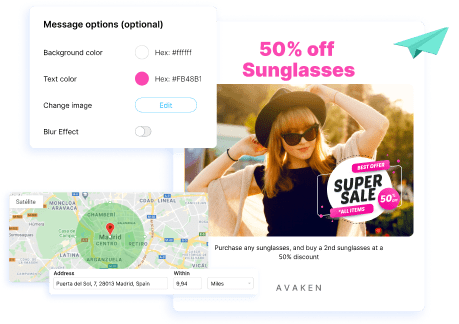 Webhooks and hundreds of integrations via Zapier
Scoreapps includes hundreds of pre-developed integrations, Zapier and Webhooks to connect our platform with any other external tool you are already using..