Do you know why a mobile application is successful?
Because of its attractive design?
Because of its native, hybrid or Progressive Web App typology?
Because of its minimum load times and performance?
Because of its easy and intuitive user experience?
Because of its variety of useful and innovative features?
Because of their ability to interact and engage with their interested audience?
For his…?
Of course Mario Opazo was very clear on this when he decided to create IKER The Travelling Dog .
A mobile App is successful when it solves a real need or problem .
And that is what the success of the application of this Navarrese start-up is based on: in making life easier for dog owners when they move or travel with them, inside and outside of Spain, and that living with your pet does not become a real challenge.
And for the rest, after many searches, it was also clear to him that the App builder that could best answer all these reasons and provide the advanced technical development, the implementation I needed and the best permanent support was Scoreapps .
Read on, find out what his story was like and how his experience can also be very valid to create the mobile application of your own business. More now when the new airs of Mobile Marketing Flywheel blow with strength towards the success of online businesses.
Web access to information: the same dog with a different collar
Of course, it is possible to find on web pages what a pet owner needs to make his life, prepare plans and getaways with his dog, yes. But with some difficulty.
Pet transport, veterinary clinics, shops, hairdressers, trainers, insurance, cafeterias and restaurants where you can go accompanied by them, etc.
Everything or almost is there, but always located in a very dispersed way, with little up-to-date information and in many cases hardly truthful. And, of course, you have to access it from a desktop device, with what this means.
And of course IKER The Travelling Dog also has a complete web development.
So why create your mobile app version?
First, because a web development, no matter how responsive or adapted to mobile browsing, is not comparable to the mobile user experience. Neither for the user nor for Google.
Second and foremost, because the mobile application always goes for a walk with its owner. It is always at hand, wherever that person goes, making it easy to access from it at all times to the place where you want to access with the pet.
The 4 legs on which the success of a business walks with an app
Almost as close is the relationship that is created between a mobile application and its user, as that between the dog and its owner.
Just as an accomplice.
And it also brings you a lot in your day-to-day life.
Based on this reality, with a mobile app a business manages, on the one hand, to increase its perceived value as a brand. On the other hand, it enhances its growth thanks to the advantages of the app as a powerful marketing tool, capable of strengthening the relationship between business and customer, in four main aspects.
Visibility
Increasing visibility, traffic and improving SEO positioning in search engines and ASO in application markets is one of the main objectives of any digital marketing strategy, also of IKER The Travelling Dog . With an app you reach a greater number of people, which makes your customer list grow.
Sale
A mobile application development like the one offered by Scoreapps enhances mobile commerce (mcommerce). It allows you to connect an external store of the main providers of this service or create your own with our ecommerce tool .
Engagement and loyalty
Attracting a customer costs 10 times more than maintaining their loyalty.
Therefore, when it comes to establishing a solid and lasting relationship with him, there are few marketing tools as effective, close and inexpensive as mobile applications.
These are the main functions that can be included in our apps to generate engagement.
Push messages with geofencing
The direct way of communication with the user, in a simple way and without intermediaries. Through messages and push notifications you can send rewards, discounts, special campaigns … Everything that helps increase sales.
Thanks to geofencing it is possible to send messages to clients when they are in a certain area. In an app like IKER, for example, it allows you to program specific notifications when a user walks past a dog-friendly establishment.
Loyalty programs, QR and GPS coupons
One of the functions par excellence focused on loyalty. What customer does not like to be rewarded for their loyalty? Coupons generate engagement through discounts, offers, welcome gifts, etc.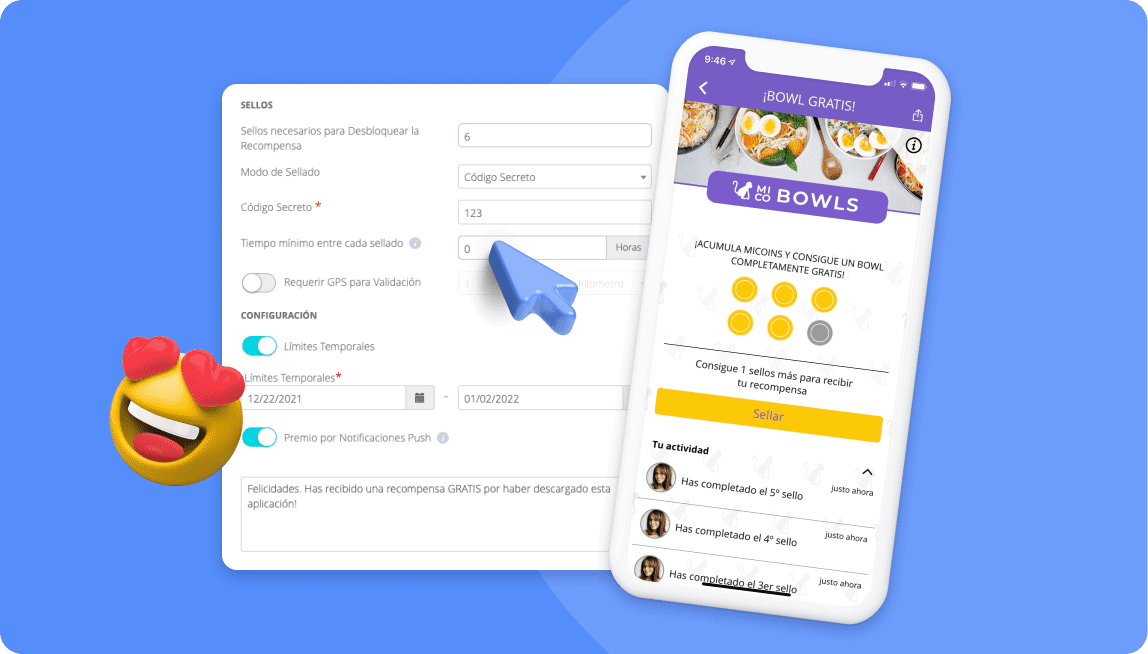 Automatic reviews
A function that facilitates the inclusion of user testimonials and their intelligent management on automatic pilot, thanks to its integration with the reference portals: Google, Yelp, TripAdvisor, etc.
The business can include testimonials from its community on its social networks and on the main opinion platforms, so that they speak well of the brand, thus reinforcing engagement with users.
In the case of IKER , other functionalities such as Chat, the Social Wall or the connection to the main social networks facilitate the creation of a large community in which even each user can collaborate by incorporating the database of data on pet-friendly places and establishments.
"Today everything is based on an application." Mario Opazo, CEO of IKER The Travelling Dog.
Business Intelligence
Our app builder integrates powerful Business Intelligence tools with which to know in detail the behavior of the users of the application and check the profitability of the app: active users, cost per loyal user, duration of sessions, ratio of permissions obtained, customer lifetime value …
Vital information to optimize each process and interaction, improve the marketing strategy, put aside what does not work and enhance the functions that provide the best results.
Because what is not measured cannot be improved.
Sections of the mobile application IKER The Travelling Dog : chat, social wall, veterinarians, dog groomers, pet stores, dog day care, pet transport, dog education, insurance & funeral homes, breeders, protectors, hotels, coffee shop & restaurants, beaches and parks, blog, social media, shop and messages.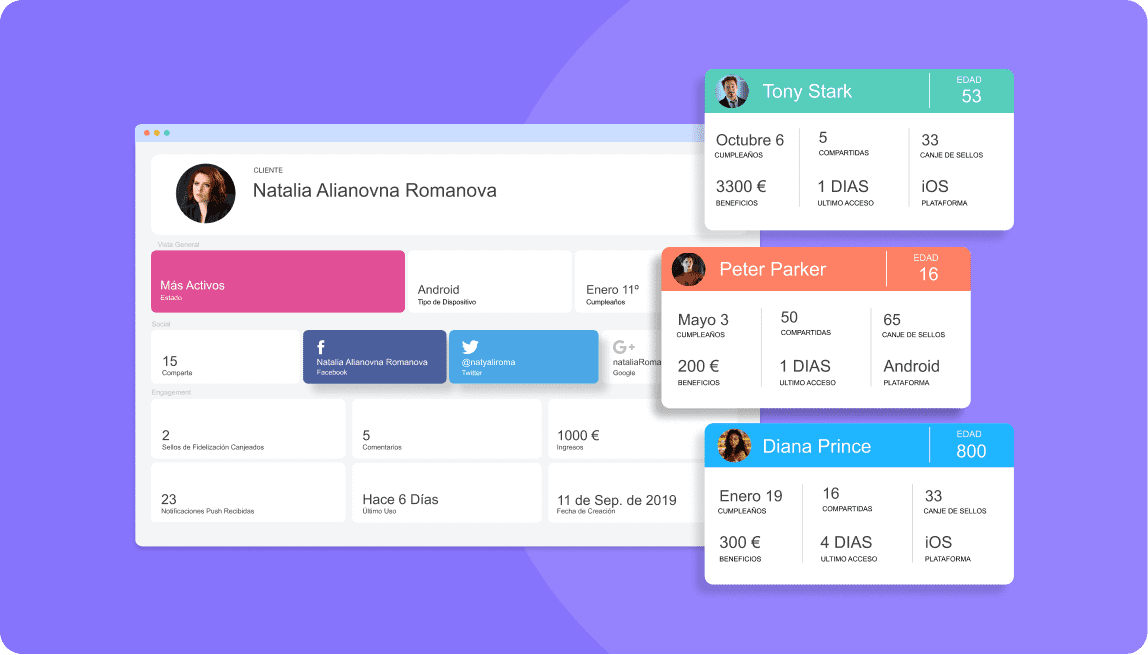 Conclusion
Thinking of meeting the needs of dog owners or thinking of covering any other type of need, as Mario Opazo from IKER The Travelling Dog says in his interview, an SME "is already taking time if it has not yet created its own".
You are missing the opportunity to attract potential customers, to have them instantly and anywhere access to it, to sell and to stay closely connected with her favorite brand.
Are you losing it?