Little by little, based on results and the satisfaction achieved by its first clients with its service, App-Easy has managed to gain its own space in the design, creation and sale of mobile applications in Uruguay and surrounding countries.
A small country, of around 3 and a half million inhabitants. But a market in which Juan Calventos knew how to detect -four years ago- real and urgent communication needs with customers, both in the field of B2B and B2C businesses.
A vision of the great impact that mobile applications could have on the growth of small and medium-sized businesses. And that today he gains another strong impulse due to his leading role within the most innovative current marketing methodologies, such as Mobile Marketing Flywheel.
The need to apply in solving a real need of the SME
App-Easy offers the small Uruguayan market and medium-sized companies solutions for the new challenges faced in these times of digital transformation.
Challenges such as having a more fluid relationship and communication tool with your clients or potential clients such as a native mobile app. A technologically very advanced tool, but at the same time affordable in development times and costs for the pocket of the SME.
From Entrepreneur to Reseller
For Juan Calventos, starting as an entrepreneur in the business of creating and selling mobile applications meant starting to test and test how this new tool worked without programming: its simple but powerful "drag and drop" builder and its more than 55 different functionalities oriented to the growth of each business:
Orders
Reservation manager
Mobile Store
Push messages
Review Marketing
Loyalty systems
Social wall
Points of interest
Music
Events, etc.
And always in parallel with your particular professional activity.
Until he reached enough business volume to allow himself to put that activity aside and embrace the world of apps full time. And for months later to incorporate new members to his team in order to attend so much workload in conditions.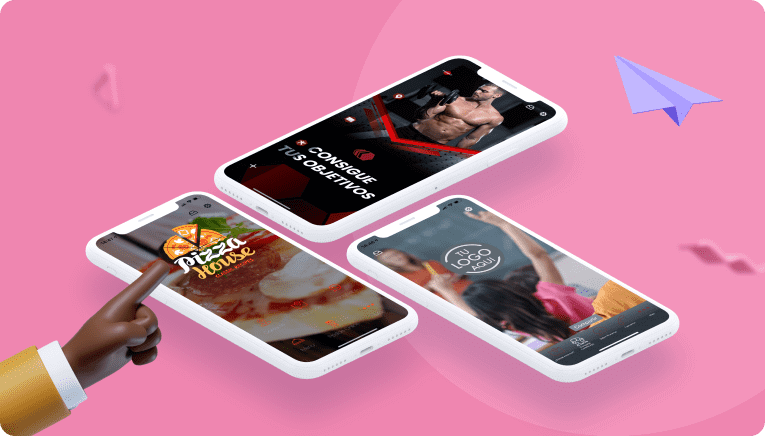 To do this, the Scoreapps Reseller Plan was your best choice to start with your business.
A Reseller or Reseller is a person or company that hires a service -in this case our app builder- to sell it under its own brand.
And why is this modality so interesting for an entrepreneur? Mainly because:
It constitutes a small investment, it can even be a monthly subscription, and recoverable in a few months with just a couple of apps created
It is scalable. It evolves and adapts according to the technological changes that take place and the growth needs
It allows you to forget about any technical aspect. The Reseller figure has a reliable, up-to-date and high-performance infrastructure. You just have to put your focus on finding customers and selling. And it updates to each new functionality, allowing you to cover more business possibilities
You have access to training forever, both in handling the tools, as well as in marketing and sales
Support is permanent
The peace of mind of a permanent backup
The entrepreneur's loneliness was never a problem for Juan Calventos. From day one he felt the Scoreapps team as his own team and his own network to access the knowledge and help necessary to launch and survive in a digital business as dynamic as this is.
Aware of his service, support and training needs, he does not hesitate to highlight the Customer Experience, Customer Support, Sales and Product teams that are behind the App-Easy trajectory.
Much more when this close relationship has developed between different continents, and when it offers you the possibility of consolidating a business that has no borders and that goes beyond the market of your own country.
"I continue to work with Scoreapps since it works. But the important thing to highlight is the support, the service … There is a team that is there to support any questions that the Reseller has. I think this is as or more important than the operation of the platform ". Juan Calventos.
Hopefully a successful experience like that of Juan Calventos and his business of creating and selling App-Easy mobile applications in Uruguay will serve as an example of how you can start your own online business step by step.
Today he is one of the more than 3,000 entrepreneurs and Resellers that Scoreapps has around the world. And he and everyone else can already benefit from the new services of our new all-in-one platform that integrates: ecommerce, sales funnels, mobile applications without programming for IOS, Android and PWAs, website creation, email marketing, memberships and much more.
All the tools to launch and scale an online business. Discover them here