Build an App for your real estate
The real estate sector is currently undergoing substantial changes, which means that business opportunities are more open than ever. An App will help you to explore and exploit them, and make your real estate the most outstanding in the market, raising your revenues considerably.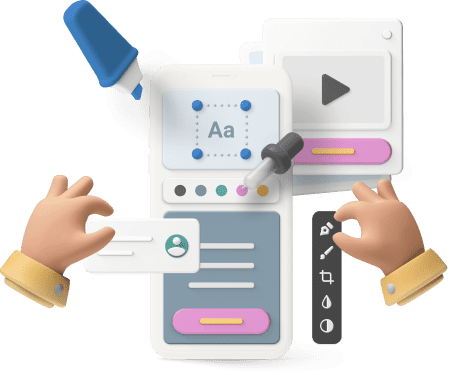 More than 60,000
Apps published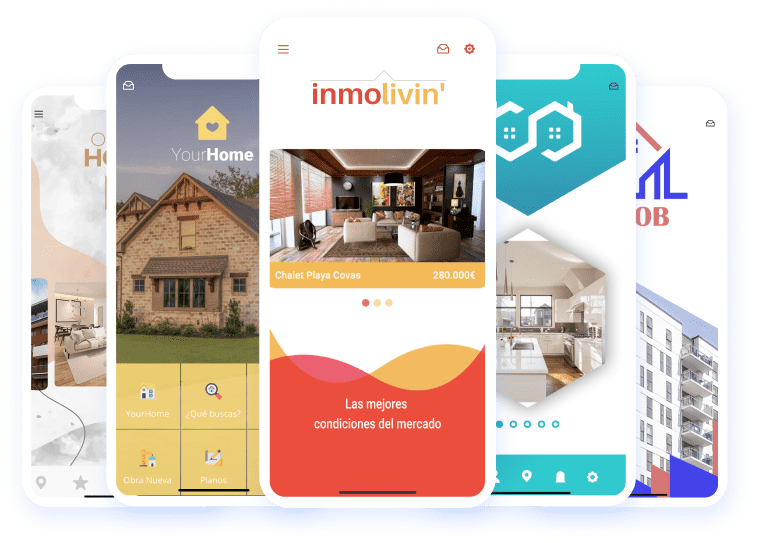 The same technology used by major franchises
First to
publish
Inform about current events and the status of your real estate with push notifications.
Newsletters and
subscriptions
Attract more users, grow your email list and get recurring revenue.
Property locator

Integrate all your properties on a map with images and detailed information.
Segment
your customers
Powerful CRM for customer management and administrator of all types of real estate.

Communication channels
Open communication channels with your users and better promote your business.
Inmediate
update
Include all multimedia content and update it as many times as you want.
Why your real estate needs an App
If you look around, there are no longer "for rent" or "for sale" signs hanging on buildings. The real estate sector forayed several years ago into the digital age, which also underwent a transformation when Google's Mobile First arrived in 2018. At that time, companies in the sector began to migrate to the dimension of Mobile Apps, but only a few, the most solvent ones, were able to do so. Now you can too, because we bring you a pre-developed technology for you to create your App in a few minutes without technical knowledge and maximize your business.
Benefits of real estate Apps
Having a CRM for managing your properties and clients is a great plus if you have an App, since you will have all the information of your business perfectly managed, you will be able to communicate with your clients in a personalized way, you will include all the audiovisual material of your properties and you will be able to locate them on interactive maps. You will be the first to communicate the news of the sector, launch offers and schedule visits.
Do you want to know more?
Start Free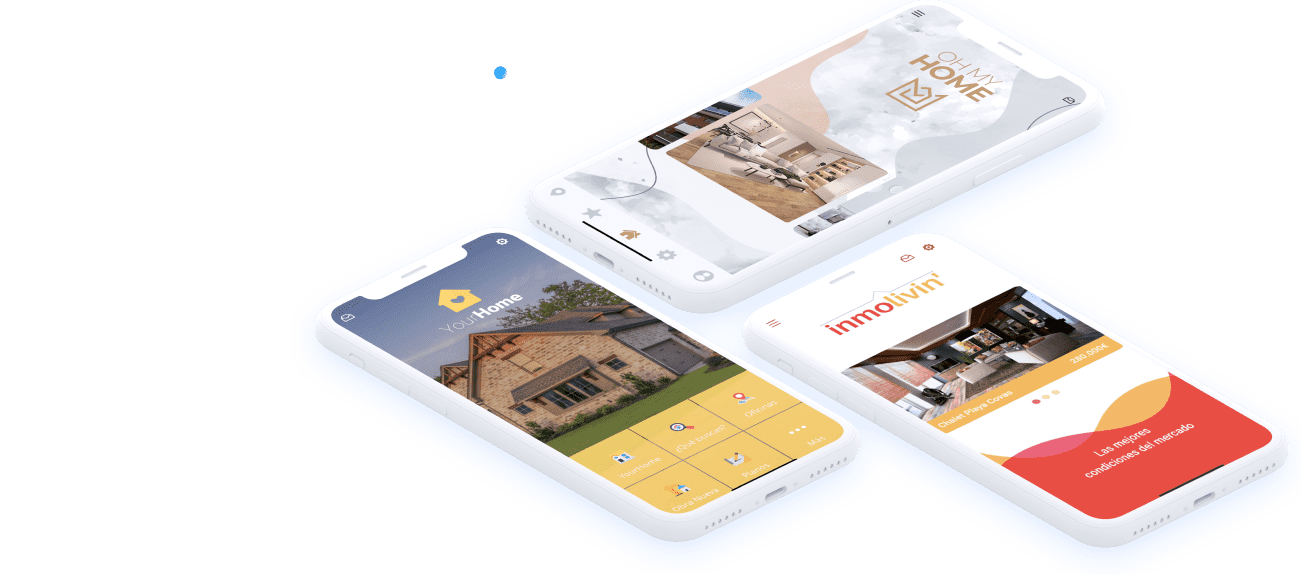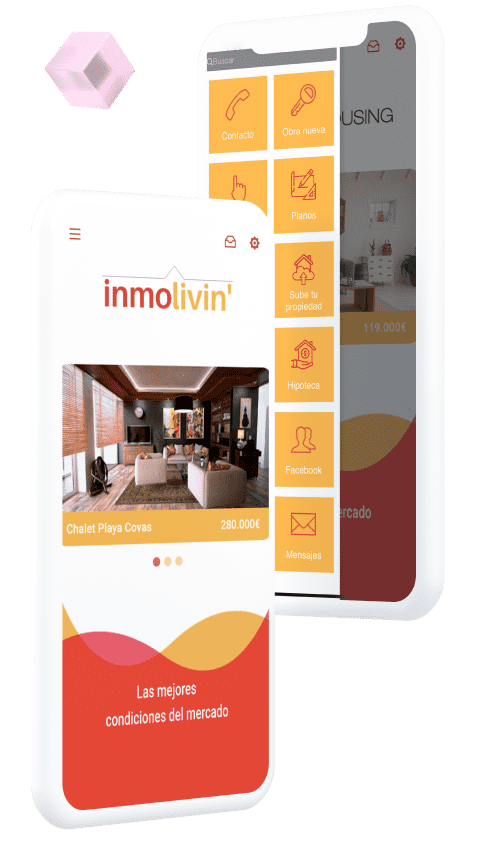 Premium services for your customers
Set up a more complete service for your users that goes beyond commercial activity. Form a community with them and give more value to your business by creating a space for subscribers, where you can send periodic newsletters, offer updated content and increase your mailing list by sending forms. Establish a system of loyalty according to the profile of each customer and do not fail to offer them a premium experience.
Start Free
Main features
for
your real estate App
Mobile technology is as extensive as it is precise, That's why you must be clear about the features you will provide your App with before creating it. Here are the ones that could be more focused on the growth of your business.
Start Free
Mortgage calculator

Feature that allows you to calculate the monthly mortgage payment, as well as the total amount of the loan, the interest rate and the repayment term.

Connect social media profiles

You will be able to link your social networks, your website or blog to the App to promote your properties and offer all the information about them that you want.

Newsletters and current events

Integrate this feature into your App for creating and sending newsletters and keep your audience informed while growing your mailing list.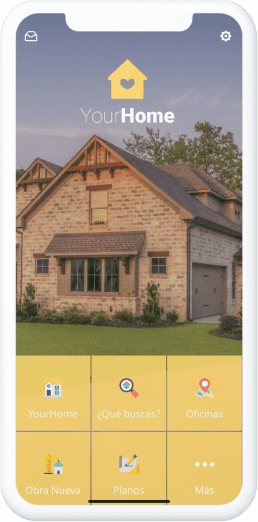 Push notifications

Send your customers push notifications and announce news about your properties, stay ahead of your competitors and improve your visibility.

Call button

Increase the frequency of contact with your users thanks to the call button. Offer also your email and enable the CRM to schedule visits.

Geolocated real estate

Place all your properties on an interactive map where users can find detailed information, images, videos and design it to your liking!
Save money
Your own App will not only impact your revenue generation and customer conversion, it will also directly save you money in managing and promoting your business.
100€/day

Reservations and orders

1.500€/day

Mailing and advertising
Business intelligence at the service of your business
What can't be measured can't be improved. That's why we include a powerful analytics and business intelligence system that will allow you to monitor the use that your users make of your mobile App, as well as access their profiles to know them better, segment them by interests, check the status of your sales and even send them individual push notifications.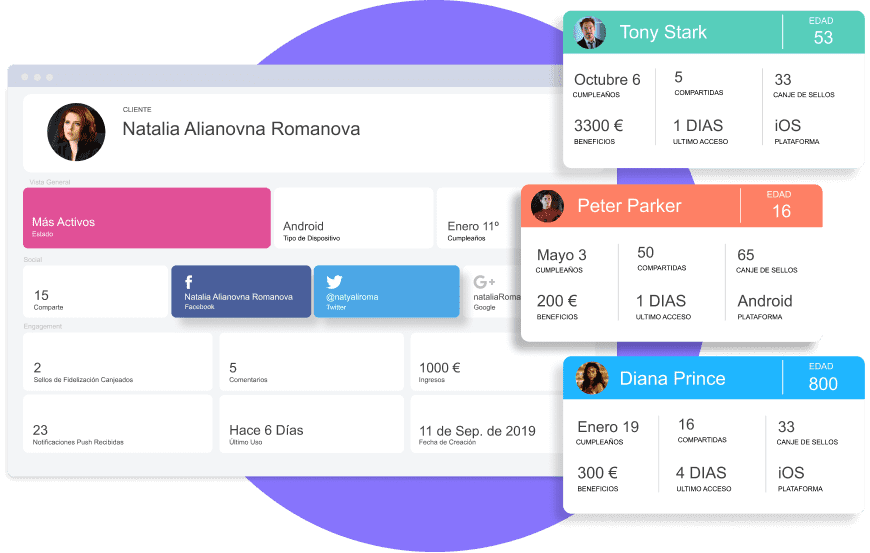 Would you like us to take care of everything?
None of our tools require any technical or programming knowledge.

However, if you already have a business or are thinking of launching one, you may not have the time to create or design your own mobile application, website or funnels. If this is your case, or if you need a custom development, our team can do it for you and take care of the whole process of design, configuration and publication of the product you want to launch or even its copywriting.
Quote